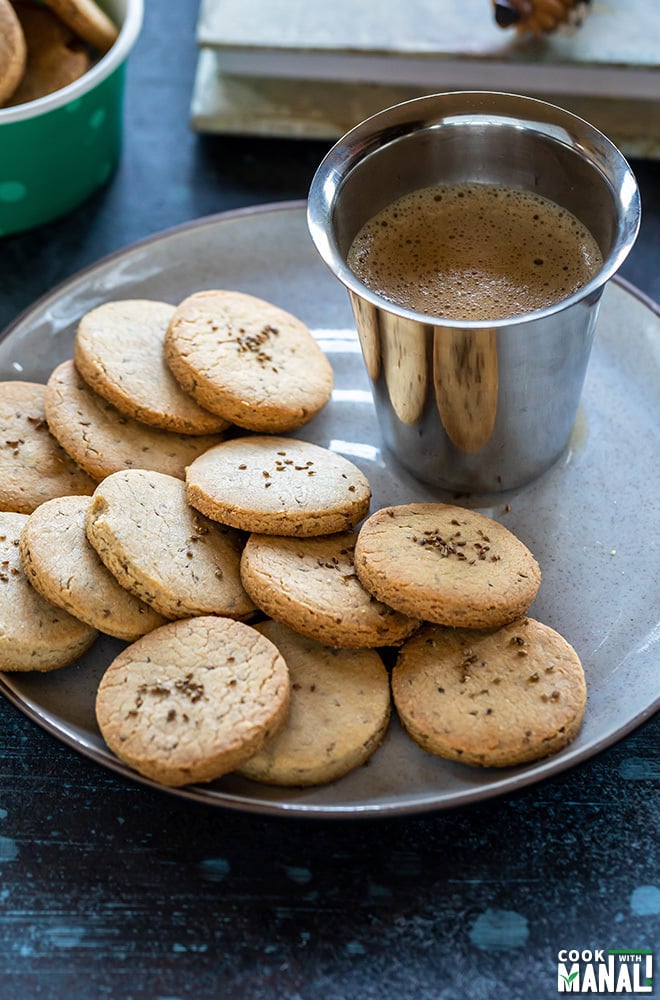 Whole Wheat cookies flavored with ajwain (carom seeds).
These sweet and salty crispy cookies pair so well with a cup of chai. These are also eggless!
I find baking cookies very therapeutic. It's one of those things which calms me down when I am anxious.
Sure, I do love to bake the cakes, tarts, bread...
Continue reading