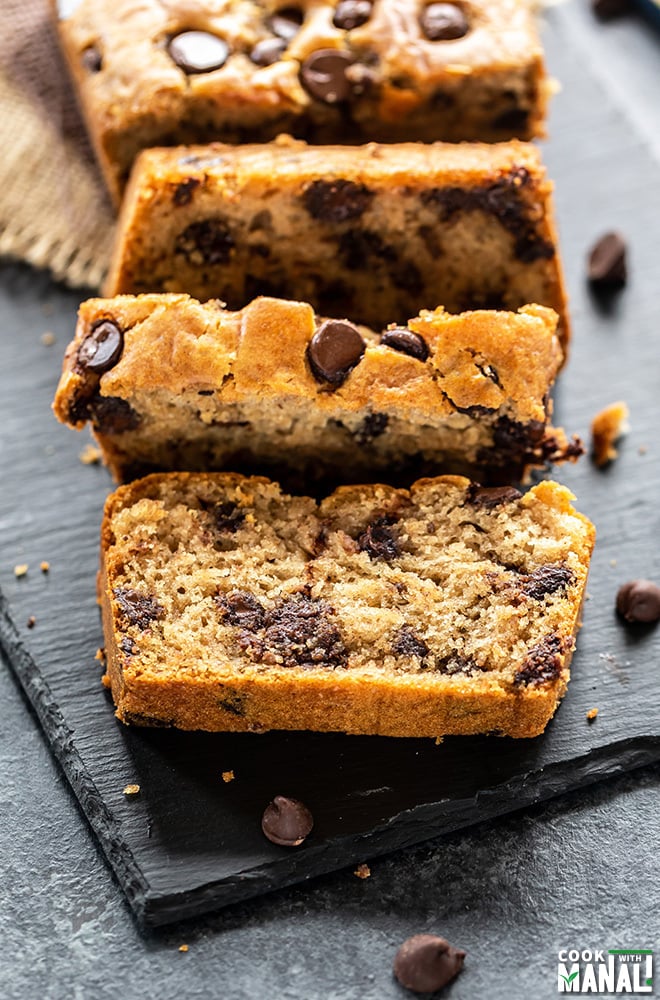 This soft and moist Eggless Chocolate Chip Cake makes the perfect treat.
Dust the loaf with powdered sugar and enjoy a slice with cup of coffee or chai!
One thing which I really miss these days is baking. When I first started cooking, I only used to bake.
That's the first thing I learnt even before I learnt how to...
Continue reading