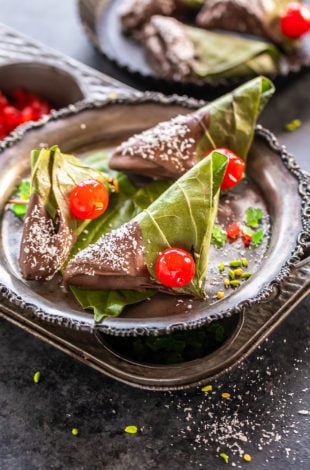 This Chocolate Paan has paan leaves (betel leaves) smeared with a hazelnut spread and filled with gulkand, chocolate chips, tutti frutti and coconut!
Dipped in chocolate, this meetha paan makes a refreshing after meal mouth freshener or dessert!
Whenever we go to India, I make it a point to go and try the newest paan flavors.
Paan (betel leaves) is...
Continue reading