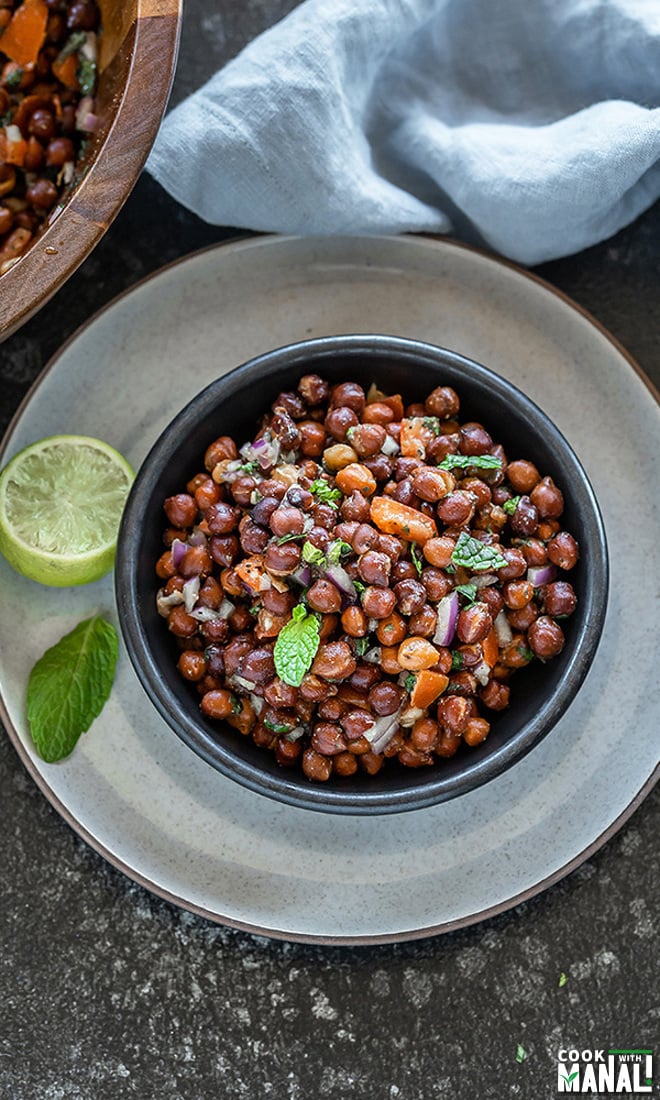 Refreshing and tangy Kala Chana Chaat is made with black chickpeas, onion, tomatoes and flavored with spices.
This easy salad makes a great snack or lunch! This recipe is also oil-free, sugar-free, vegan and gluten-free.
While the white chickpeas have become so popular everywhere, the smaller black counterpart, the black chickpeas aka kala chana lag behind.
In India, we used to eat kala chana...
Continue reading