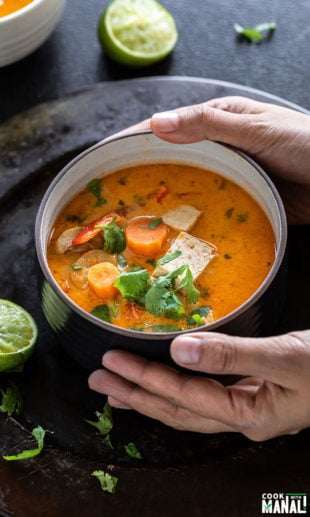 Comforting Thai Curry Soup with tofu and veggies!
This easy to make one-pot soup makes a wholesome and filling meal.
Disclosure: This post contains affiliate links. For more information on my Affiliate and Advertising Policy, please click here.
I know, soup in June? What am I thinking?
Well, honestly if you ask me, I can drink soup...
Continue reading