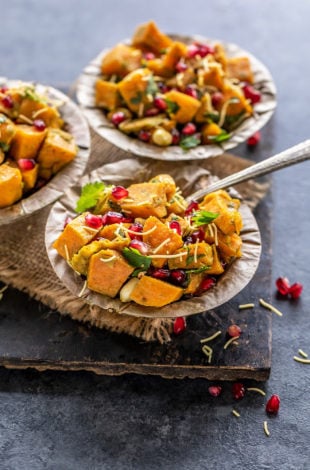 Sweet Potato Chaat is one of my favorite ways to enjoy sweet potatoes!
Roasted sweet potatoes are tossed with crunchy peanuts, chutneys and crispy papdi. It's so flavorful and also very easy to make!
Sweet potatoes are my favorite and I love that here in the US, they are always so readily available. I don't really have to wait for a particular season for me to enjoy...
Continue reading