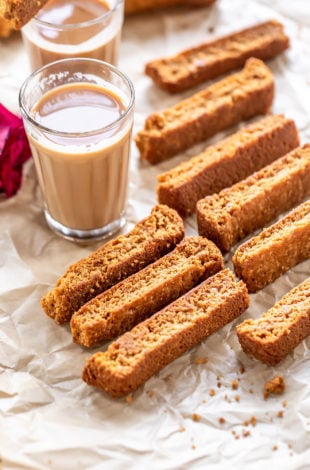 Crunchy & buttery, these eggless Cake Rusk and chai are a match made in heaven.
Made with only few pantry ingredients, these are so much better when homemade.
I cannot have my chai plain, I mean I always need some munchies along with.
Whether it's chivda, cookies or rusks. These eggless cake rusks are my current favorite, I just cannot stop eating them!
Many years ago, I had posted...
Continue reading