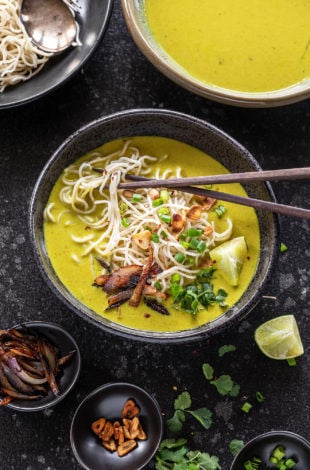 Khow Suey is a Burmese noodle dish with coconut milk broth and served with an assortment of toppings like fried garlic, fried onion, cilantro etc.
The dish is traditionally made with meat but this vegan version includes veggies like mushrooms, carrots cooked in the coconut milk soup.
PS: This is my version of khow suey. I do not claim it to be authentic, maybe it's far from it but it's the way I like it and I hope you do...
Continue reading