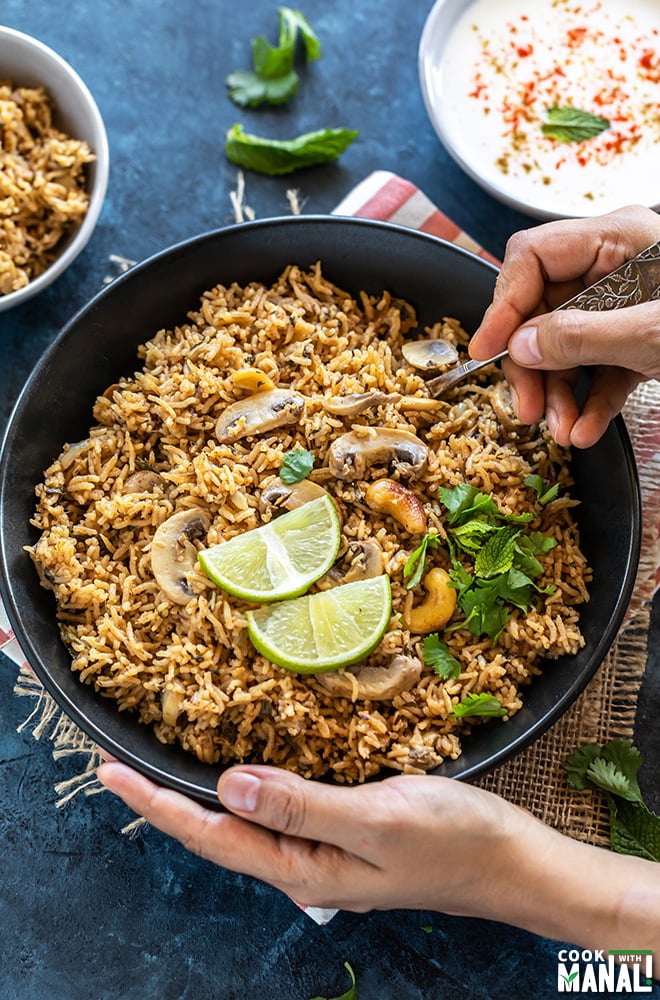 Aromatic and flavorful Mushroom Biryani cooked in the Instant Pot.
This one-pot meal is one of my favorite ways to eat mushrooms. Serve it with a cooling raita.
Like I mentioned in this post, I have been cooking with mushrooms way more these days.
My in-laws are here which means I have company in eating mushrooms, yay!
This Instant Pot...
Continue reading