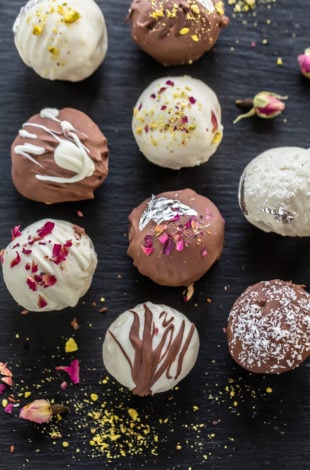 Inspired by the Indian burfi, these Burfi Truffles are made with milk powder and dipped in dark chocolate, white chocolate and make the perfect festive treat!
Garnished with crushed nuts, rose petals, edible silver leaves, these are perfect for gifting to your friends and family.
Ever since I can remember burfis have been an integral part of Diwali. Back home in India, I remember my house filled with those boxes of burfis during Diwali...
Continue reading