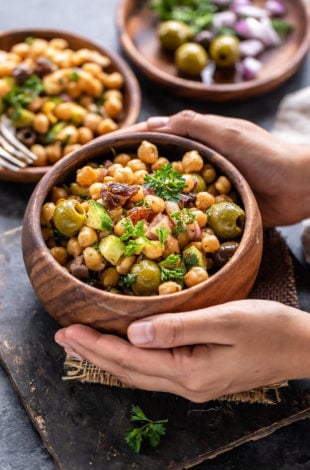 Vegan and gluten-free, this Chickpea Salad is my absolute favorite.
It has cucumber, onions, dates and olives tossed together in a flavorful dressing. It's also great for meal-prep.
As a vegetarian, chickpeas are one of my absolute favorites!
There's so much you can do with them. Make hummus, chana masala, add to burgers and of course they make the best...
Continue reading