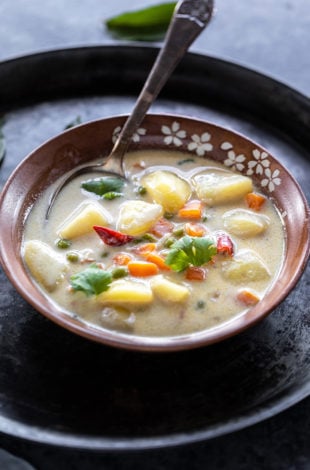 Vegetable coconut stew flavored with mustard seeds, ginger and curry leaves and made in the Instant Pot!
This goes well with idli, dosa, appam or even rice.
Disclosure: This post contains affiliate links. For more information on my Affiliate and Advertising Policy, please click here.
Have you ever had a south-Indian style vegetable...
Continue reading