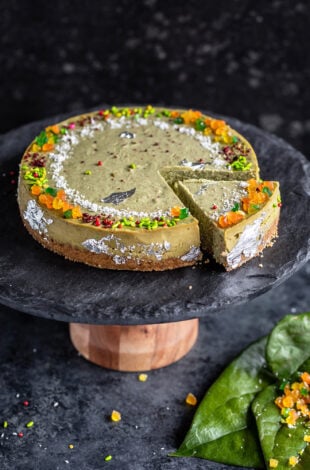 Eggless Paan Cheesecake, inspired by the flavors of Meetha Paan. This cheesecake gets it flavors from paan leaves, gulkand (rose petal jam) and fennel.
Garnished with tutti frutti, candied fennel and white chocolate (optional), this is a stunning dessert to celebrate any Indian festival and is cooked in the Instant Pot!
Yet another dessert made with paan leaves (betel leaves), are you guys tired of it? I hope not, because I love making desserts...
Continue reading