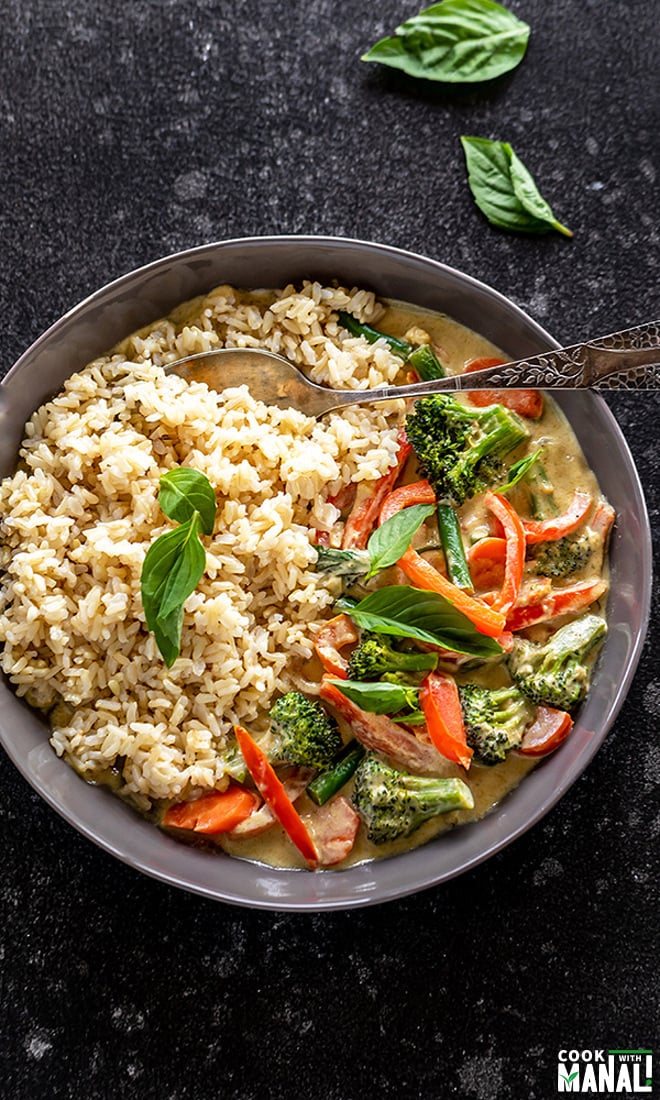 Easy Vegan Thai Green Curry- so creamy, so flavorful and gets done in less than 30 minutes!
Serve it over brown rice for a hearty meal! It's also gluten-free.
Disclosure: This post contains affiliate links. For more information on my Affiliate and Advertising Policy, please click here.
Thai curries are my some of my favorite things to eat.
I order them when we eat at...
Continue reading