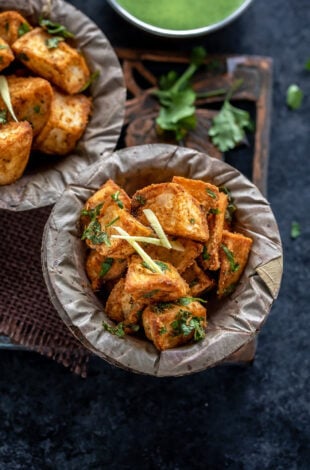 Make Delhi Style Aloo Chaat in the air fryer with this easy recipe! Spicy, tangy air fried potatoes are tossed with spices and garnished with fresh cilantro. Drizzle some cilantro chutney on top for extra flavor.
One of the things that I look forward most to when I go back home is my beloved chaat. It's my favorite thing in the world and there's truly nothing like Dilli ki Chaat.
I grew up around Delhi so I...
Continue reading