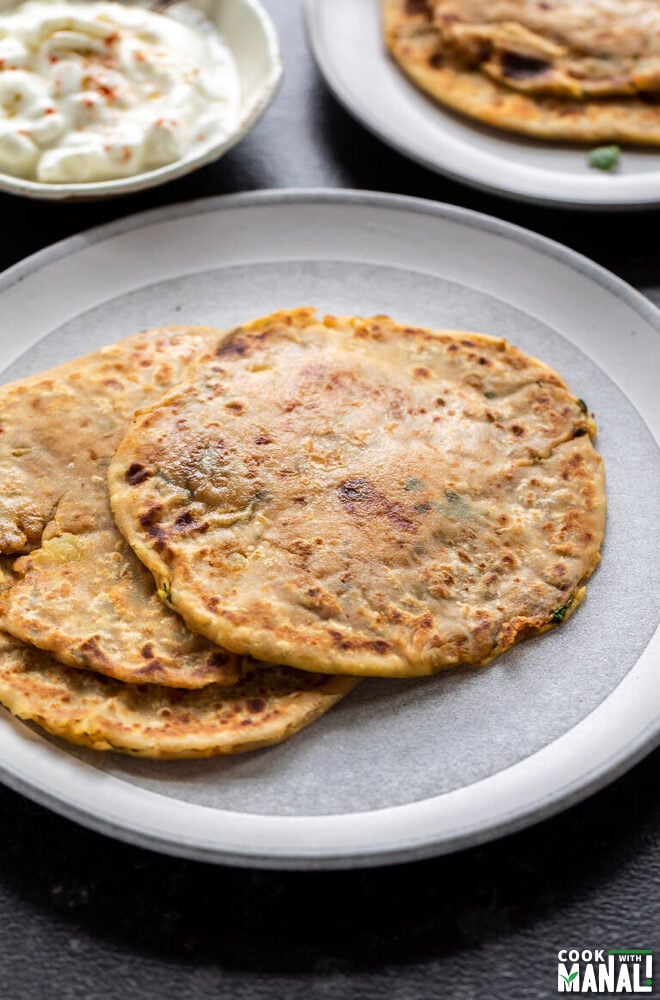 Indian Aloo Paratha – whole wheat pan-fried flatbread stuffed with a spicy potato filling.
This paratha is best enjoyed with yogurt, pickle, butter and a side of chai!
Parathas were a staple in my home growing up. We ate them for breakfast, even for dinner at times. Mom made all types of parathas- gobi paratha, mooli paratha, matar paratha, sattu paratha (stuffed with sattu which is a roasted chana flour) among many...
Continue reading