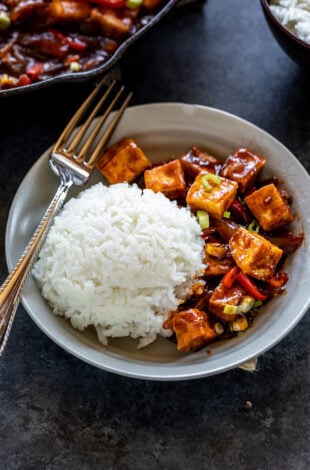 Tofu cooked in a spicy sauce flavored with lots of freshly ground black peppercorns. If you love spicy food, then you have to try this Black Pepper Tofu! It is also vegan.
Tofu is such a versatile ingredient. You can pretty much flavor it any way you like it. Some people are of the opinion that tofu is bland and honestly yes if not seasoned well it can be pretty bland.
I have been once served a full block of tofu with just some salt and pepper...
Continue reading