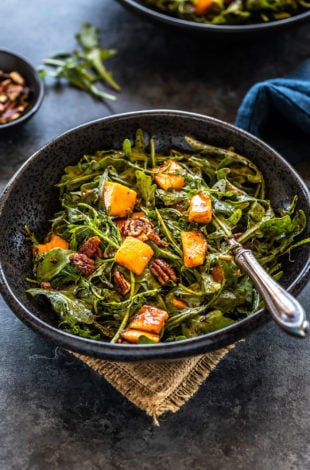 This refreshing Mango Arugula Salad is just the perfect summer salad.
Tossed with a balsamic dressing, it is also vegan and gluten-free.
During summers, if there's one thing that you would always find in my house, it's the mangoes.
Since Sarvesh is a huge fan, he keeps ordering them from all stores possible (just to try his luck at the best tasting...
Continue reading