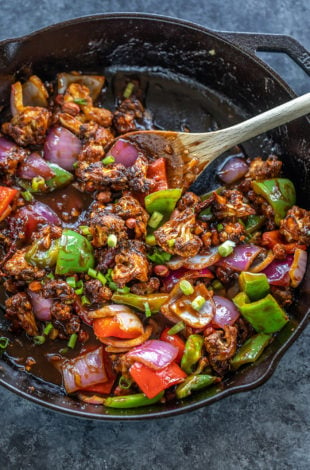 Sweet, spicy and bursting with flavors, this Kung Pao Cauliflower is a delicious way to enjoy cauliflower.
Cook the cauliflower in air-fryer or on a skillet and enjoy with some rice or noodles.
I love everything sweet and spicy and Asian inspired dishes which have these flavors are some of my favorites.
It's no secret that I love the kung pao sauce, I...
Continue reading