And just like that 2016 is over. Doesn't it feel like it only started yesterday? This was not a great year for me, neither personally nor professionally. But in stead of talking about it, I want to focus on 2017. I hope the new year will bring new hope and happiness for everyone around me. Here's hoping for a better tomorrow!
And before the year ends, I wanted to do a recap of top 10 recipes of the year on Cook With Manali. I do it every year just to see what everyone liked the most on the blog. Honestly it's very hard to predict which recipes would work and which wouldn't. I had so many recipes failures in the kitchen this year, in fact I documented a lot of them and even wanted to do a post but then once I got busy with my family issues, I kind of lost track of it. Hopefully I will do it next year end. So yeah there were tons of failures, tears, kitchen mishaps and what not. But everything was so worth it the end, only because I get to do what I love the most – spend time in the kitchen! And for this I want to thank all of you for your constant support and encouragement that has kept me going. Wishing you all a wonderful 2017. I hope the year brings with itself joy, happiness, success and most importantly good health for all of you. I will see you guys next year!
And now here are the top 10 recipes of 2016 on Cook With Manali.
How to Make Soft Rasmalai at Home
This makes it to the top 2nd year in a row! My favorite Indian sweet and I guess your favorite too. I am happy to know that so many of you find this post helpful!
Who doesn't love puff pastry? One of my favorite dough to work with and really not that difficult to make at home!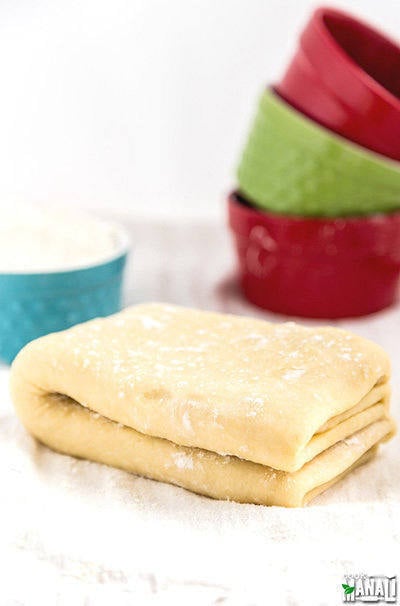 I am glad you guys share my love for Salted Caramel! Isn't it like the best thing ever? One things is for sure, there will be more of salted caramel on my blog in 2017!
Gluten free and really good. I love snacking on these post my workout!
Caramel Snickers Cheesecake Dip
Why am I not surprised that this recipe made it to the list? Snickers + Cheesecake = ❤️❤️
Probably the most viral recipe of the year. This ladoo was everywhere on social media during Diwali. So many of you made and loved these. Thanks for sharing all the pictures of these ladoo!
While there are tons of paneer recipes on the blog, this one remains reader's favorite!
Spinach Zucchini Lasagna Rolls
Who knew spinach lasagna can taste just as good when made gluten-free and (little) healthier!
Oreo Cupcakes with Cookies & Cream Frosting
Year after year, these Oreo Cupcakes never get old. Timeless! ❤️
Aloo Gobi is one sabzi that is literally made in every Indian household. I am rather surprised that you guys like something as simple as this!
So that was top top 10 from 2016. Clearly you guys like sweets more than savory! I hope that you would appreciate many more recipes that appear on this blog in the new year! Happy 2017!