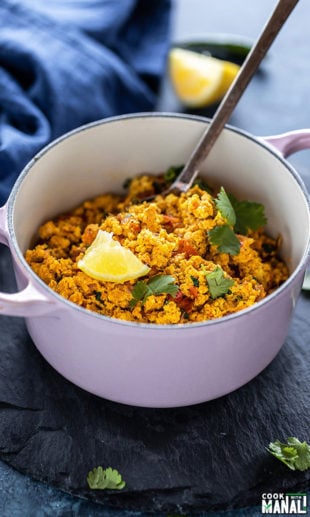 Paneer Bhurji – scrambled Indian cottage cheese with onion, tomatoes and spices!
This is an easy and quick recipe that gets done in less than 30 minutes.
Paneer bhurji pairs well with flat breads like roti and paratha.
Paneer is an integral part of Indian cuisine. We cook it in so many ways.
One of the easiest ways you can...
Continue reading