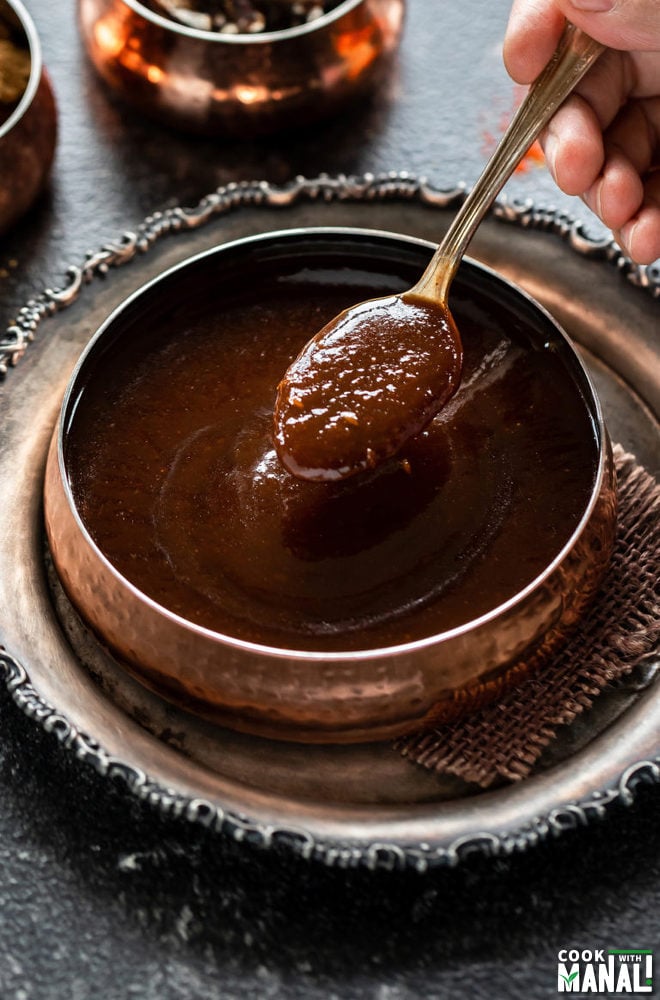 Sweet Tamarind Chutney aka Imli Chutney made with tamarind, jaggery and spices.
This is a staple chutney used in India for all kinds of chaats!
This recipe should have been here years ago. I don't know what took me so long.
It's one of the most staple chutneys and I have been meaning to share this recipe for...
Continue reading