12+ Fusion Desserts for Holi
Mar 10, 2017, Updated Sep 22, 2019
Wow your guests with these Indian fusion desserts this Holi!
Happy Friday! Holi is on Monday and so I thought it will be a good idea to share with you guys some Holi themed fusion desserts. I love giving classic Indian desserts a fun twist. Last year I made these Thandai Cheesecake Mousse with gulkand whipped cream and I have to say it's still one of the best festive desserts that I have made.
Indian classic desserts are great on their own but why not give them a twist and present them in a new way to your guests this Holi? I am sure your friends and family will be impressed when you serve them fusion desserts like Thandai Cheesecake, Chocolate Cinnamon Gujiya or Thandai Panna Cotta! Wish you all a very Happy Holi! Stay safe and have fun!
Cinnamon Chocolate Gujiya by Cook With Manali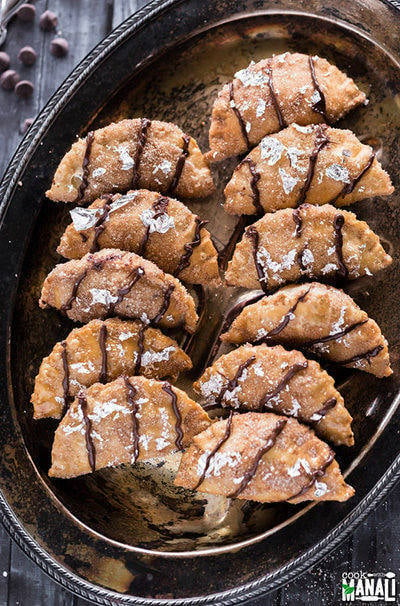 No-Bake Thandai Cheesecake Mousse with Gulkand Whipped Cream by Cook With Manali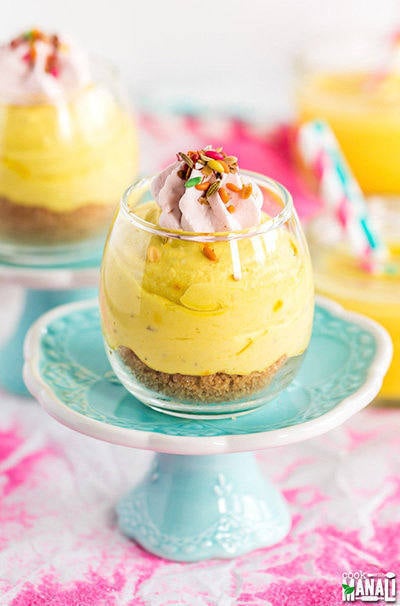 Thandai Shahi Tukda by Whisk Affair
Kesar Thandai Cookies by Easy Food Smith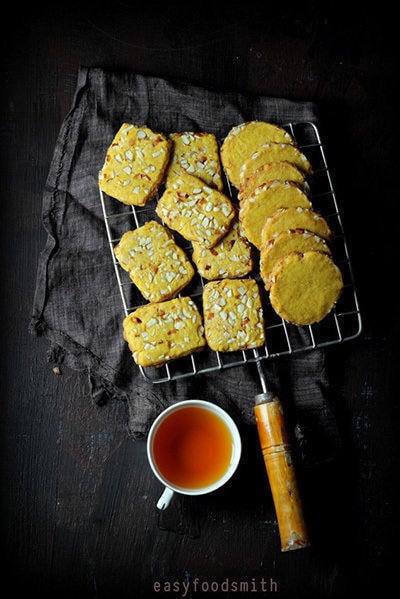 Meethi Seviyan Parfait by Happy & Harried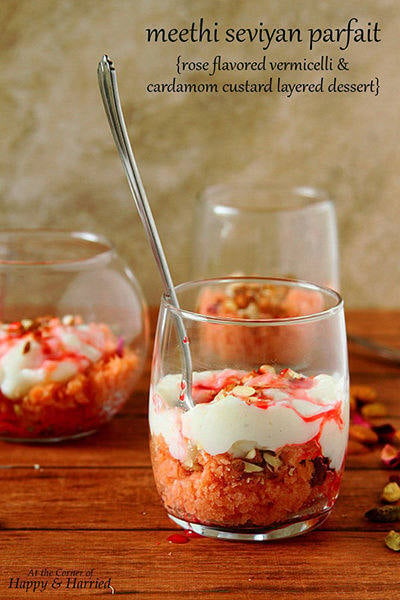 Thandai Peach Galette by Journey Kitchen
Gulab Jamun Cake by WhitBit's Kitchen
Thandai White Chocolate Truffles by Elegant Meraki
Chocolate Nankhatai by Naive Cook Cooks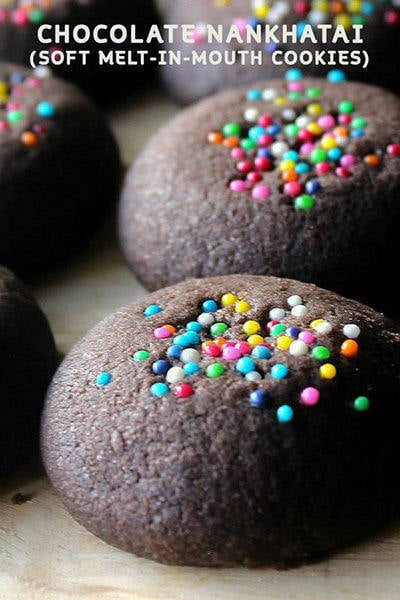 Triple Chocolate Kalakand by Carve Your Craving
Thandai Panna Cotta by La Petit Chef
Gulab Jamun Parfait by Easy Cooking with Molly
Thandai Cheesecake with Plum Compote by Spice N Flavors
 Fusion Desserts for Holi