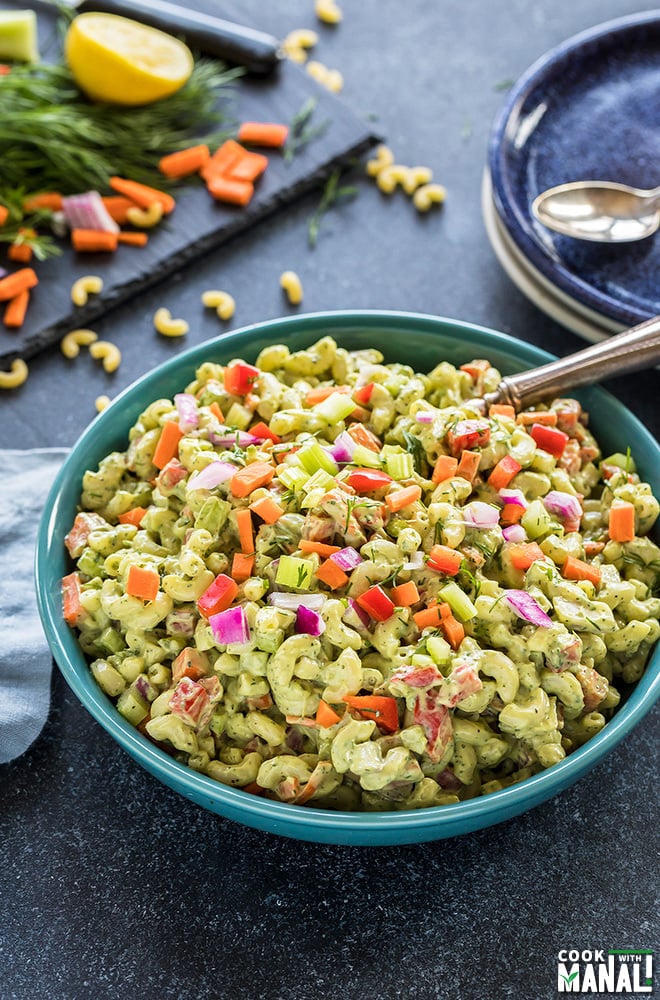 This Vegan Macaroni Salad is the perfect salad for summer potlucks and picnics. Packed with veggies, this salad has a creamy green dressing made with avocados and cilantro.
You are sure to love this vegan spin on the classic macaroni salad!
This week has been kind of tough. It was my mom's 1st death anniversary on 18th June (it still kind of feels unreal saying this). I can't believe that it has already been one year. Time...
Continue reading