Coffee Caramel Milkshake
Aug 10, 2015, Updated Jan 02, 2018
Coffee Caramel Milkshake is a refreshing summer treat!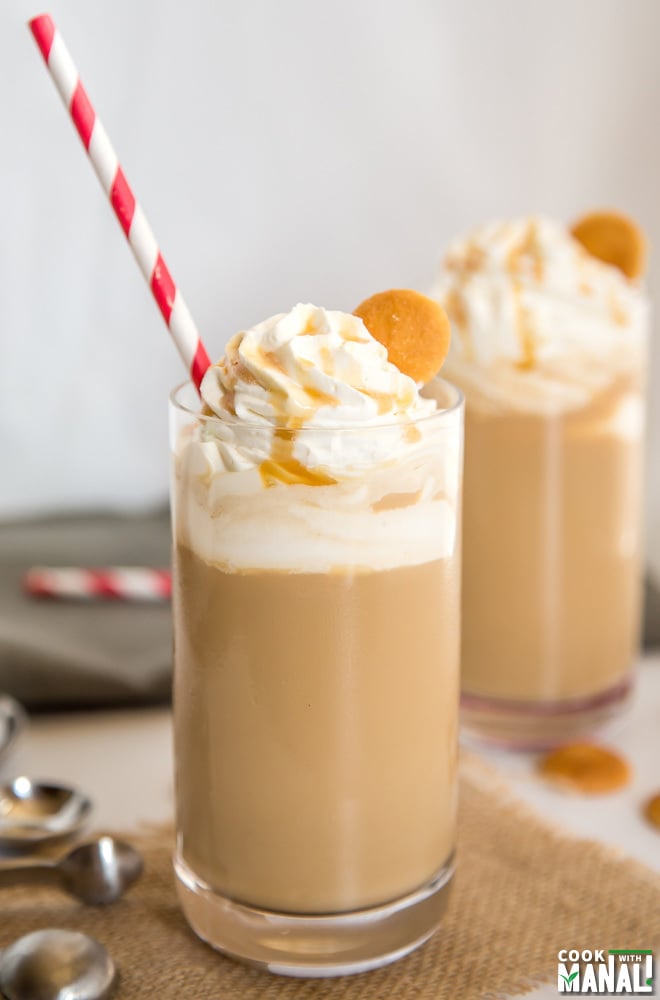 The weekend was so crazy. I never ever thought that I would be painting walls one day! Seriously in India, we always had painters to paint the wall, well everything is easy in a developing country when the cost of labor is low but not so in America. I have realized that all the small small things that we never even bothered doing ourselves in India (because there was ALWAYS someone to do it) has to done all by us here and that includes painting the wall.
So we have been meaning to paint the house ever since we moved but somehow with so much going on, we were not getting the time but this weekend we finally decided to take the plunge. And wow what a learning experience it was. We had no idea where to begin so we watched lots of videos online and then got all the paining stuff. At the end of it we were able to paint only 1 wall of the living room, the only one we wanted to for now. We still need to do bedrooms but that can wait plus I am sure it will be much easier the next time, now that we know where to start and what to do.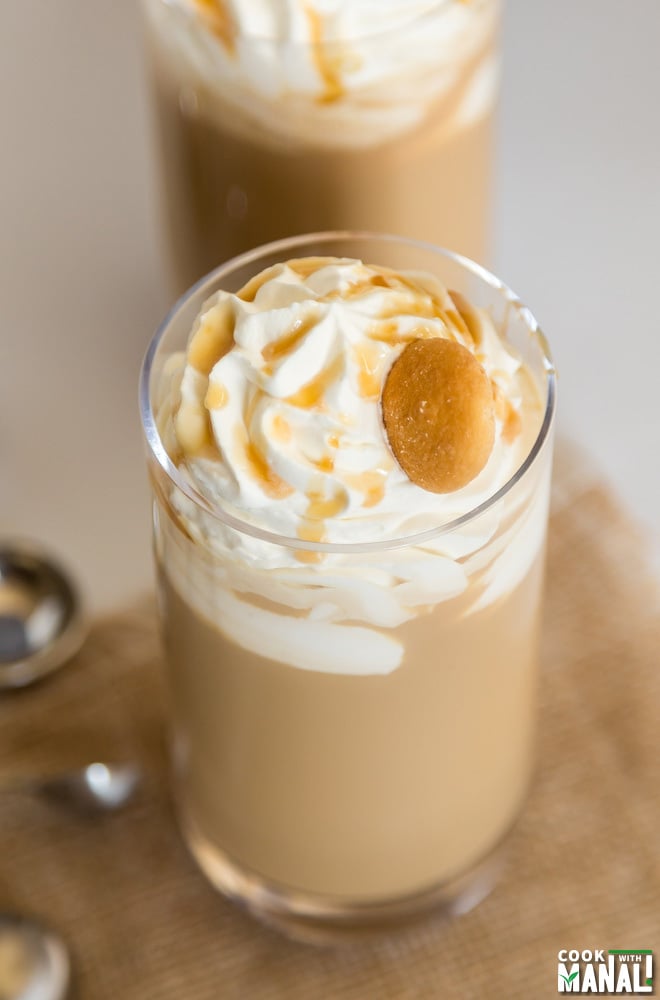 So while hubby was busy painting the wall, I made him this super easy coffee caramel milkshake. He loves all the cold drinks and I knew this is what he needed to relax a bit during this super busy weekend. Here's the funny thing, he hates coffee, the hot coffee that is and he loves cold coffee. How weird is that? I think it has to do with the fact that we can never drink any hot drink, like not even when it's snowing outside! :/ So yeah while I enjoy my chai in the morning alone, he is more than happy to give me company when I make him drinks like this coffee caramel milkshake.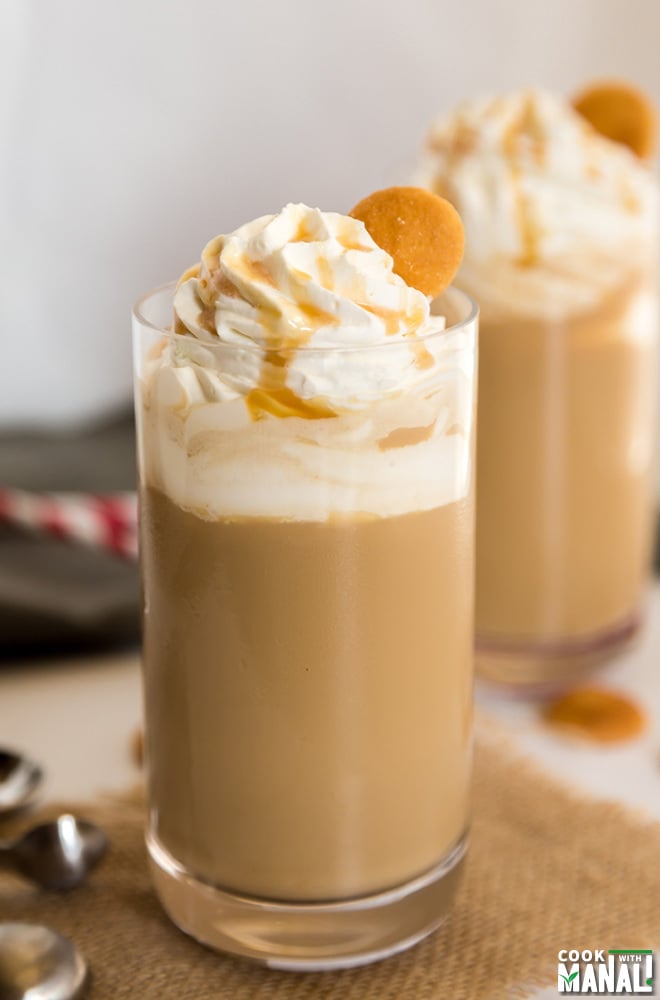 All you need to make this milkshake is mix everything together in a blender. And of course whipped cream is optional but always recommend. I used Bru instant coffee here (it is a brand commonly available in India] but you can use any instant coffee of your choice. Drizzle some more caramel sauce on top and enjoy this coffee caramel milkshake before it starts getting cold!
* To make the milkshake creamier (and yes more delicious too!) add a scoop of vanilla ice cream to it.
PS: This milkshake isn't thick like the milkshakes you get in America. I am used to drinking thin consistency milkshakes because that's what I drank growing up. If you like thick milkshakes, reduce the quantity of milk and add more vanilla ice cream!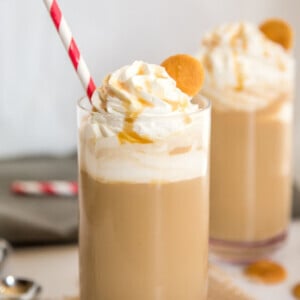 Coffee Caramel Milkshake is a refreshing summer treat!
Ingredients
To serve
whipped cream

caramel syrup

cookie

optional
Instructions
Put everything together in a blender - milk, caramel syrup, ground coffee, ice cubes and sugar and mix till well combined.

Pout into serving glasses and top with whipped cream.

Drizzle some more caramel syrup on top and serve with a cookie on the side (optional).
Nutrition
Calories:
235
kcal
,
Carbohydrates:
34
g
,
Protein:
8
g
,
Fat:
7
g
,
Saturated Fat:
4
g
,
Cholesterol:
24
mg
,
Sodium:
208
mg
,
Potassium:
345
mg
,
Sugar:
16
g
,
Vitamin A:
420
IU
,
Calcium:
291
mg
Nutrition information is automatically calculated, so should only be used as an approximation.
Your feedback is valuable!
Please share your comments, ratings, and any suggestions or adaptations below to help us improve and make our recipes more successful.
 Coffee Caramel Milkshake