Warm and comforting, this Gingerbread Maple Latte is my new favorite holiday drink. It's also dairy free and vegan. Make a batch and keep it warm in Thermos® bottle!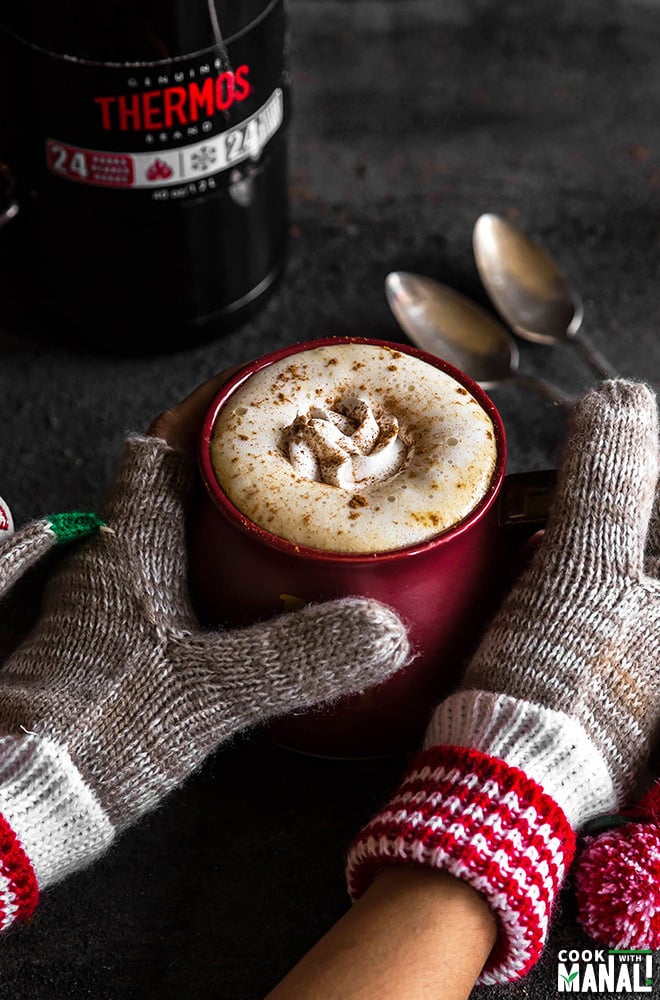 Guys do you know what happened day before and the reason I was not able to put up my post on Friday? Well there was a power outage! Eeeks! In my 5 years here in the US, I had not faced even one power outage and this year I have already faced 2 with in 2 months! Now the earlier was still expected since there was a storm and all but this one was totally unexpected. And the power went around 5 pm and you know how dark it gets around 5 pm these days. So all in all it was a crazy situation. I didn't know what to do, I mean it just made me think how dependent we have become on everything. Crazy, isn't it? Also, I must have tripped over 5 times in the few hours the power was not there (that's so me!).
What also made matters worse was that 5 pm is usually my coffee time and things could have gotten totally out of control if not for my Thermos® bottle, it totally saved my day!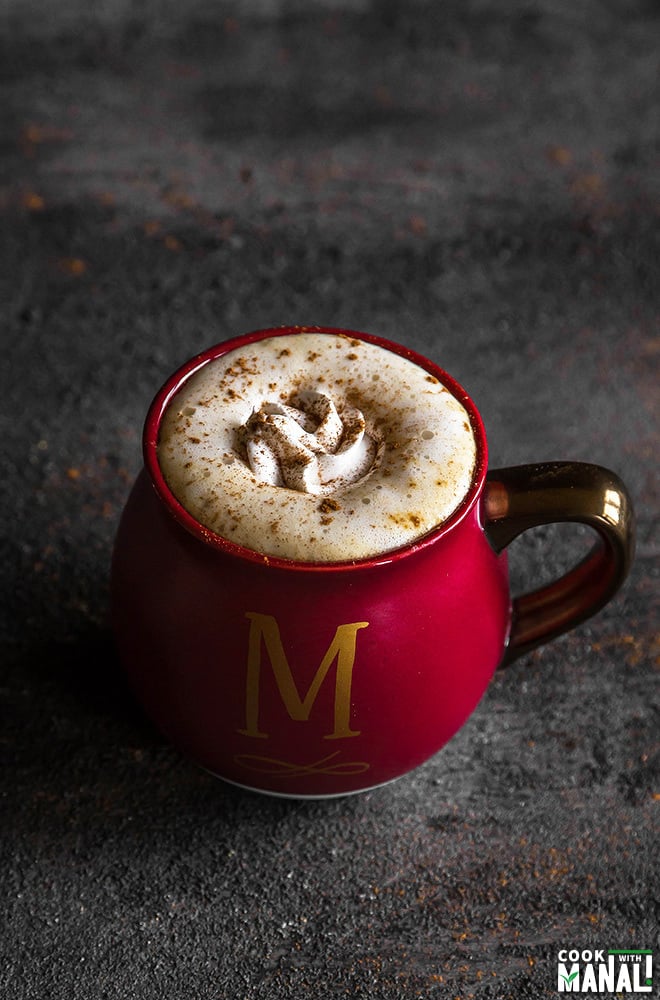 Because it's really cold these days, I usually make 3-4 cups of my favorite gingerbread maple latte in the morning. You know it's like you just make it all at once and then keep sipping it through out the day. Trust me, you need it when everything you touch starts to feel cold, right from your clothes to bed sheets! Anyway so because I have so much work to do and I totally need my coffee, I make it in the morning and then store it in my new 40 oz vacuum insulated Thermos® bottle. Are you guys aware about this amazing bottle and it's super amazing features?
1. it's vacuum insulation technology leads to maximum temperature retention, hot or cold.
2. hot and cold liquid stay hot and cold inside the bottle for 24 hours!
Yes guys, 24 hours! and this is why Thermos® bottle saved my day during the power outage. Because I stored my hot drink in this bottle it was still hot at 5 pm when I wanted to drink it even though I made it right in the morning. How cool is that? I am sure you guys want one of these, right? Here's the good news – you can win a 40 oz Thermos® bottle by entering the giveaway here. Enter today! The bottle is big enough to hold hot drinks not only for you but for your entire family!
And now let's talk about my new favorite holiday drink – this gingerbread maple latte. It has all those wonderful winter flavors and is also dairy free and vegan. Ginger and maple are two very popular holiday flavors and I thought of combining them in this new instant dairy free coffee. It only takes 5 minutes to make this! I topped mine with some coconut whipped cream, you can use any topping of your choice.
Once done, simply pour in into your Thermos® bottle and enjoy it whenever you want to. In fact the other day I had a doctor appointment at 7 in the morning and I carried it along with me. The bottle also has a insulated stainless steel serving cup so once I reached the hospital, I simply poured myself some homemade latte while waiting for the doctor!
It's getting really cold now and you would need hot drinks on the go. And rather than buying them all the time, it's always a good idea to make your own and carry it along with you after all homemade is always better! So make this gingerbread latte today and don't forget to enter the giveaway to win one of these Thermos® bottle!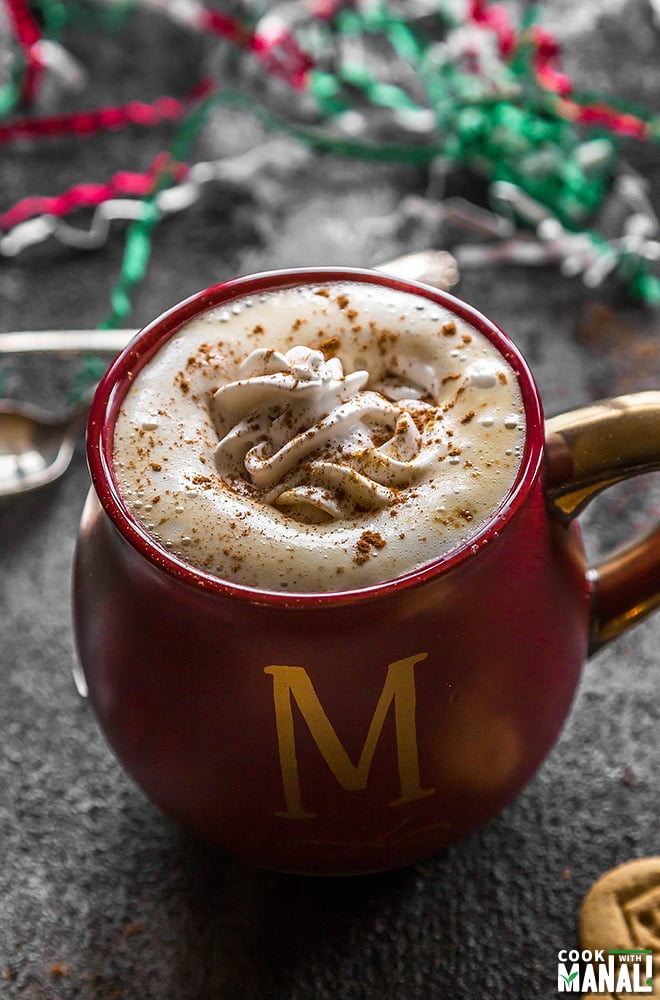 * Adjust sweetness to taste. You can add more maple syrup for a sweeter latte.
* The brewed coffee that I added was not very strong since I like it that way. You can adjust that as per your taste.
Dairy Free Gingerbread Maple Latte
Warm and comforting and bursting with spices, this gingerbread maple latte will be your new favorite holiday drink. Also dairy-free & vegan!
Ingredients
1

cup

almond milk

1/2

cup

brewed coffee

1/4

teaspoon

ground ginger

pinch

of all spice powder

pinch

of nutmeg powder

1

tablespoon

maple syrup

, or to taste

coconut whipped cream

, for topping
Instructions
To a pan on medium heat, add almond milk and warm it a little.

To that add brewed coffee, ground ginger, all spice, nutmeg and maple syrup.

Stir till combine. Serve hot with coconut whipped cream

Store in Thermos® bottle to keep it warm.
Dairy-Free Gingerbread Maple Latte