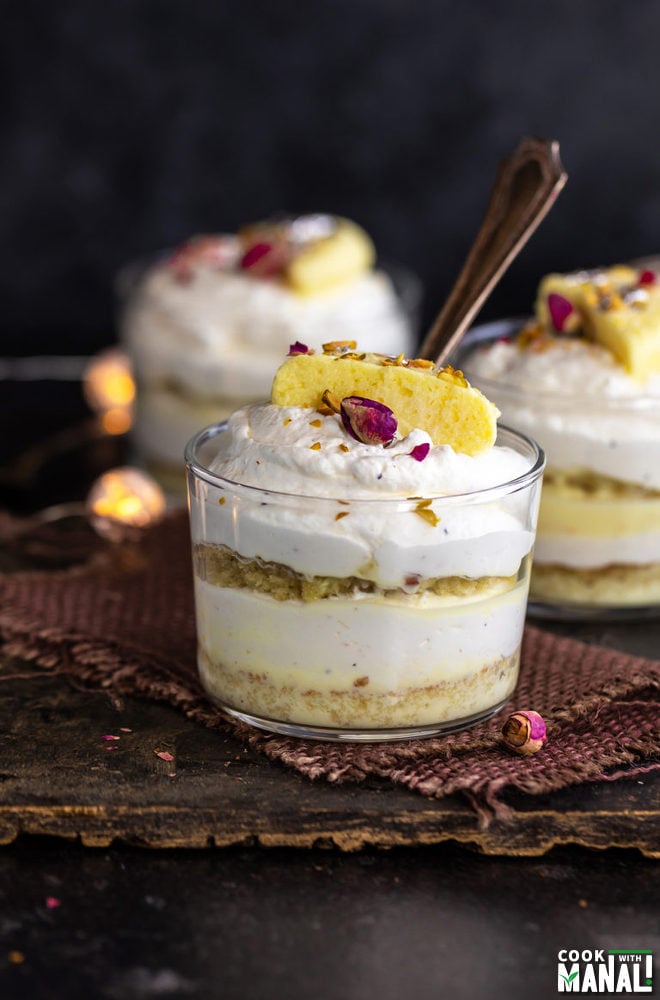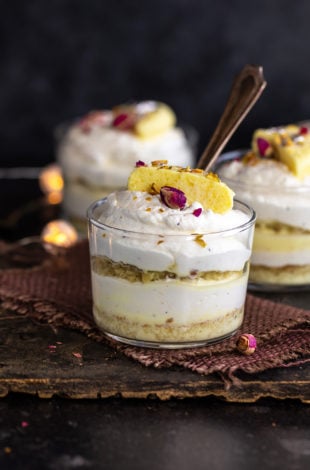 Rasmalai Cake Jars with layers of soft eggless cake, flavored milk and rasmalai flavored whipped cream.
Topped with rasmalai, these make a pretty festive treat and also a fun way to serve rasmalai.
Fusion dessert recipes in a jar are my thing. Whenever I have a dinner party at home, I always end up making Indian fusion desserts and serve them in jars.
There...
Continue reading