Indian Inspired Vegetarian Thanksgiving Menu
If you are looking for an Indian inspired Thanksgiving menu to serve your guests, I have got you covered with these Indian vegetarian recipes. I got introduced to Thanksgiving only after I moved to the US. My favorite thing about this holiday has to be the food, and I love incorporating Indian flavors to almost everything I make.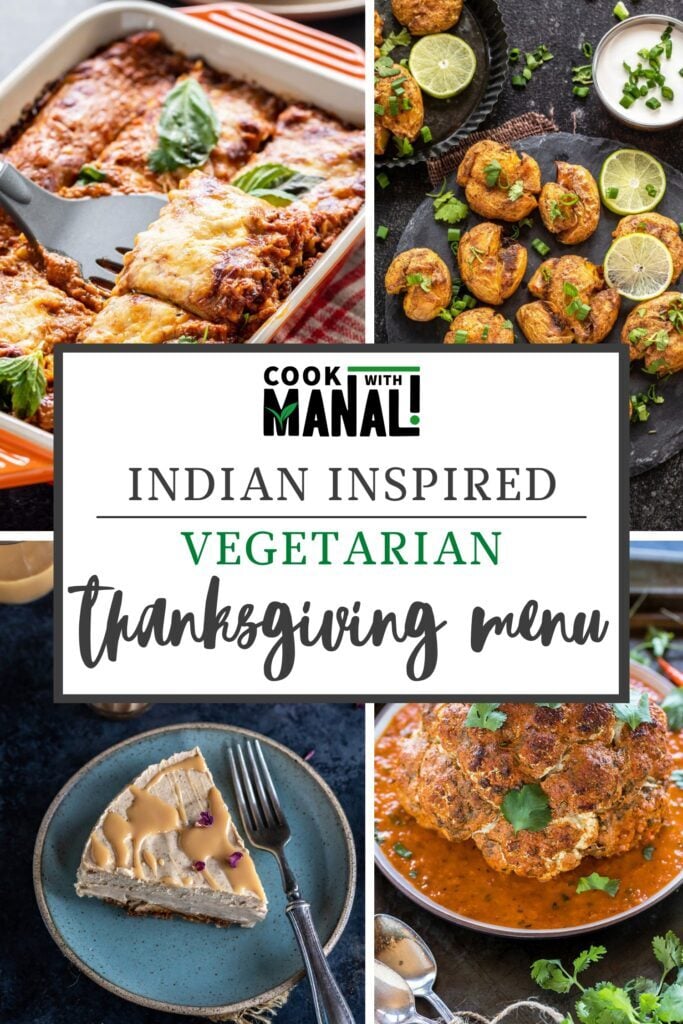 While many traditional sides on Thanksgiving like mashed potatoes, roasted carrots etc. are vegetarian, in this menu you will find some flavorful mains like the vegetable paneer lasagna or the roasted whole cauliflower tikka. The sides include apple chutney and tikka masala mac and cheese (look for mac and cheese recipe on my Instagram page, the whole recipe for this is shared in the captions with the video there).
Putting an Indian spin on desserts is something I absolutely love and the masala chai cheesecake and gulab jamun tiramisu are the best example of when Indian flavors meet western desserts. All those wonderful spices in the masala chai cheesecake make it the perfect Thanksgiving dessert.
Drinks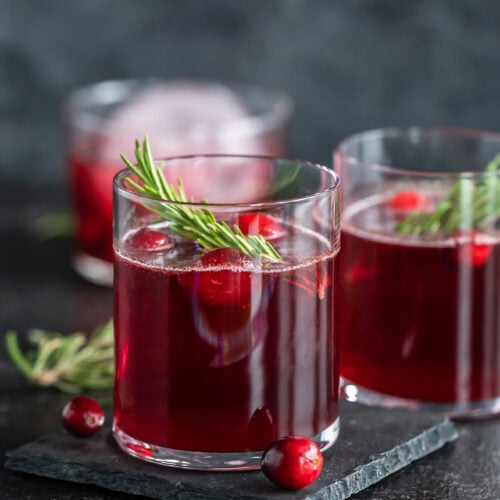 Cranberry Maple Rosemary Mocktail
This festive mocktail is flavored with cranberry juice, maple syrup, fresh rosemary and can be enjoyed by everyone! The pretty colors make it perfect for the holidays!
View Recipe
Salad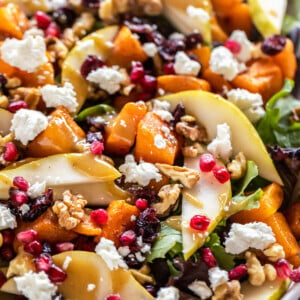 Butternut Squash & Pear Salad
Roasted butternut squash is tossed with pears, walnuts, dried cranberries and drizzled with a creamy dressing made with tahini, maple syrup and olive oil. The pomegranates on top add to the festive touch! 
View Recipe
Appetizers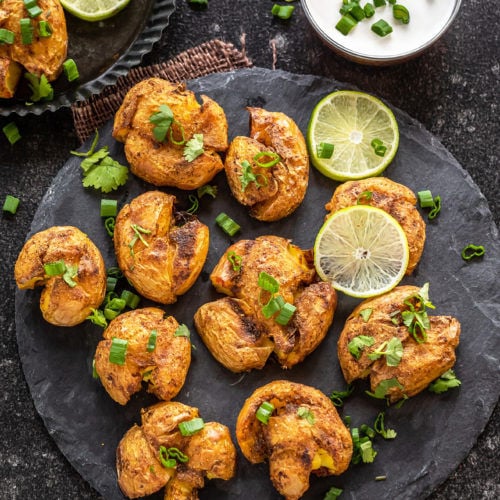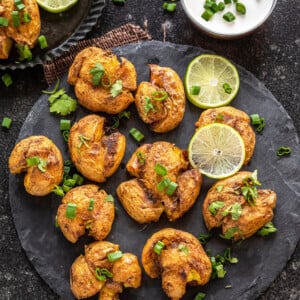 Masala Smashed Potatoes
Easy Masala Smashed Potatoes! These smashed potatoes are flavored with Indian spices and make a great appetizer for the holidays or just about any party! They are also vegan.
View Recipe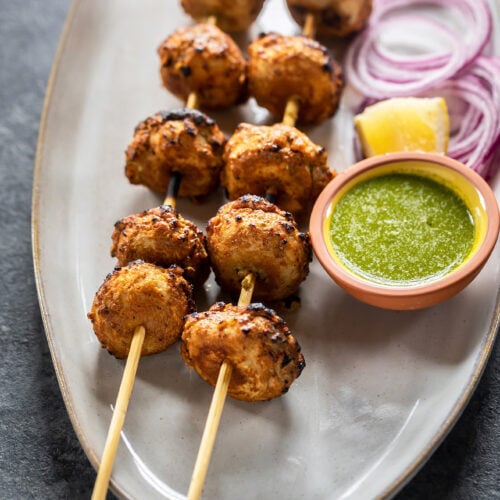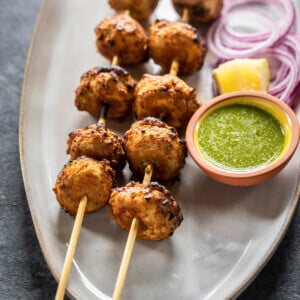 Tandoori Mushrooms
These Tandoori Mushrooms have a cheesy and spicy filling and are baked to golden perfection in the oven. They are then cooked over direct heat until a little charred for that smoky flavor! Makes a great vegetarian appetizer for just about any occasion.
View Recipe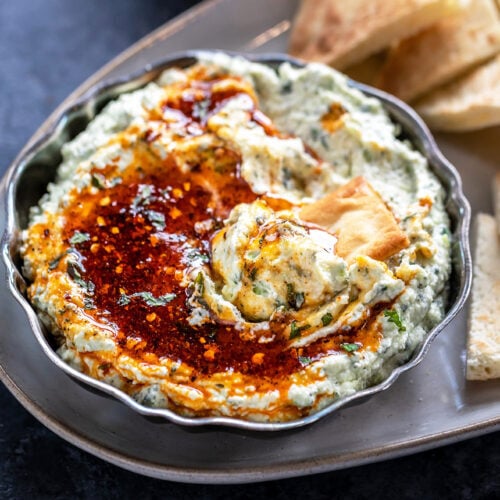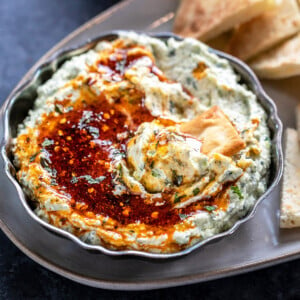 Whipped Paneer Dip with Spicy Honey
Creamy Whipped Paneer Dip with Spicy Honey makes the perfect crown-pleasing appetizer for the holidays! Serve it with naan, pita chips or toasted baguette!
View Recipe
Sides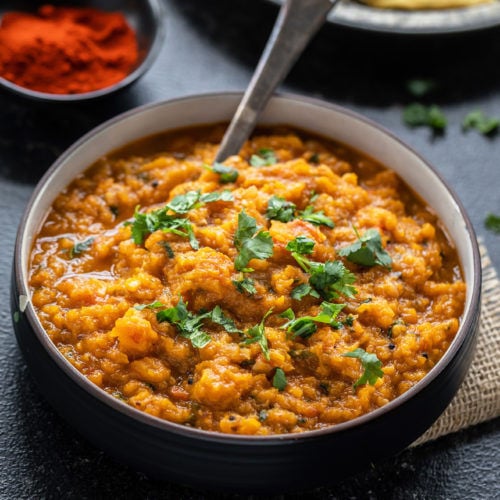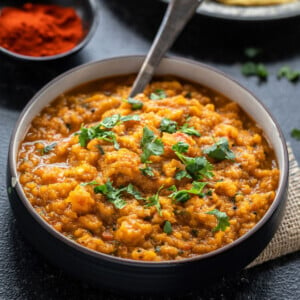 Butternut Squash Bharta
Butternut Squash mash with Indian spices! This easy side dish is wonderfully spiced, vegan, gluten-free and goes well with any bread or rice!
View Recipe
Apple Chutney
Sweet, spicy and little tangy this Apple Chutney is versatile and good on so many things! It's easy to make in the Instant Pot and is also vegan.
View Recipe
Mains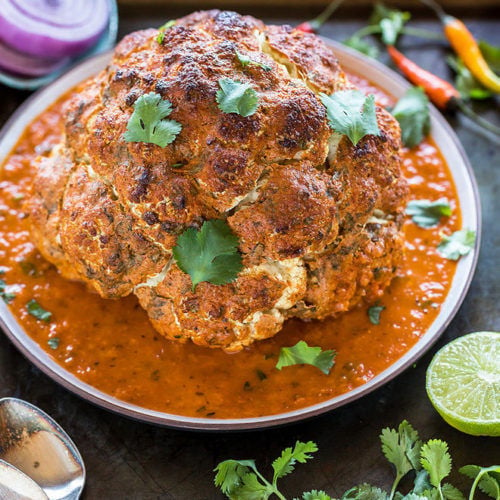 Roasted Whole Cauliflower Tikka
Roasted Cauliflower Tikka served with a creamy tomato sauce will make a great vegetarian centerpiece for your Thanksgiving table!
View Recipe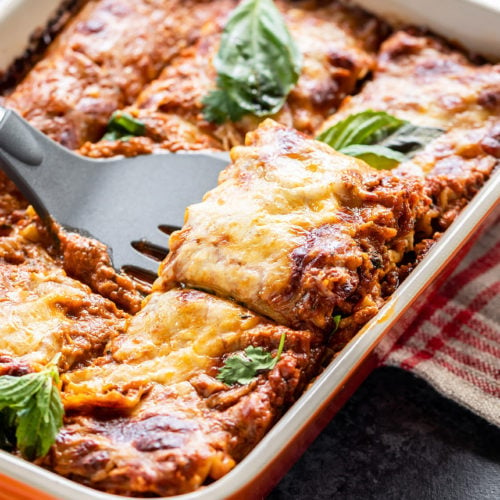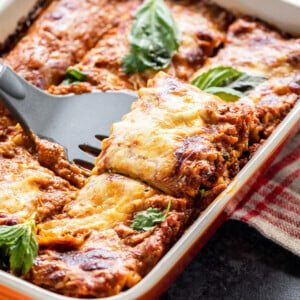 Vegetable & Paneer Lasagna
Indian styles Lasagna combines vegetables, paneer and spiced tomato sauce in a super flavorful vegetarian lasagna.
View Recipe
Dessert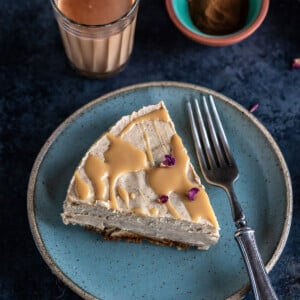 Masala Chai Cheesecake
Eggless, smooth and creamy Masala Chai Cheesecake is flavored with warm spices like cardamom, cinnamon and real tea. Makes a great make-ahead dessert for just about any occasion!
View Recipe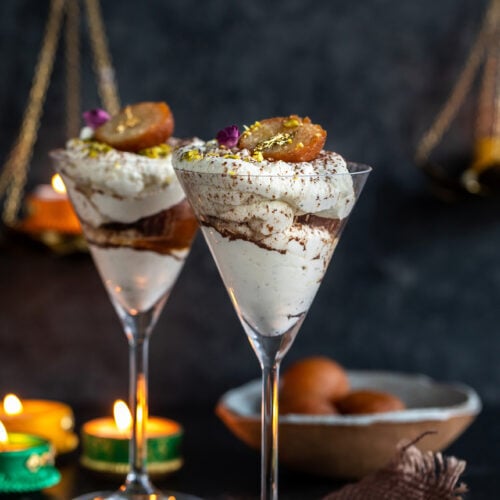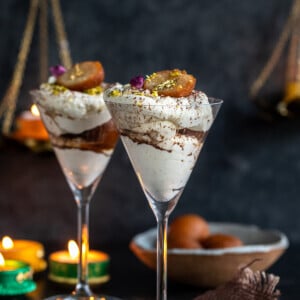 Gulab Jamun Tiramisu
Layers of rose flavored mascarpone cheese topped with coffee soaked gulab jamun, dusted with cocoa powder and garnished with edible gold leaves and pistachios, this Gulab Jamun Tiramisu makes a delightful festive dessert!
View Recipe
Prep in Advance
Thanksgiving feast is usually big and you can prep in advance to make your life a little easier. Most of these dishes in this menu can be made in full or prepped for in advance.
The maple rosemary syrup can be make 2 to 3 days in advance for the maple rosemary mocktail.
For the mushroom tikka, prepare the stuffing for the mushrooms 1 day in advance. After stuffing the mushrooms and marinating them, you can keep them in the refrigerator for up to 36 hours.
The apple chutney lasts for a good week in the fridge.
The entire lasagna can be assembled a day in advance and baked on the day of serving.
Both the cheesecake and the tiramisu can be made 48 hours in advance. The cheesecake in fact needs to be made a day in advance so that it gets time to set.
Hope you find something that you love from this menu and try for your Thanksgiving dinner!