Paan Milkshake – Betel Leaves Drink
Apr 14, 2014, Updated Jan 02, 2018
Paan Milkshake - A refreshing milkshake made from betel leaves, rose petal preserve, fennel seeds & milk!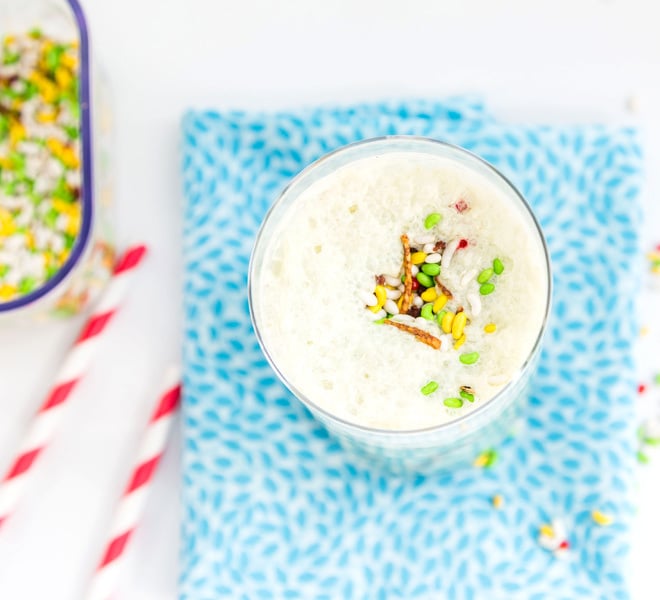 I have already posted a paan dessert recipe on my blog and it happens to be one of my favorites , the meetha paan kulfi. Using paan flavor in ice creams and sweets is quite popular back home. What makes it so popular? Betel leaves or paan leaves as we call them in Hindi do not taste great as such, not to me at least. But when we mix these leaves with rose petals, fennel seeds  it results in a refreshing flavor. This combination is often used in mouth freshners just because it's so refreshing.
I happened to taste paan milkshake for the first time in US, that's quite weird considering how popular paan is back home but I never came across this drink in Delhi at least. I tried to recreate the same flavor at home and I would say it turned out as good as the one I had the restaurant if not better. I have made this several times now and it always tastes fantastic.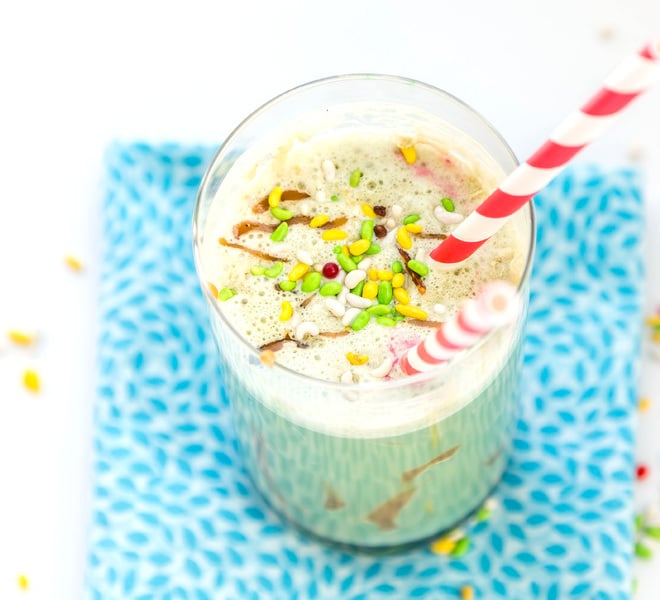 The recipe uses fennel seeds and gulkand [preserve made from rose petals & sugar] which gives this shake a very refreshing taste. You can add little green food color if you want but that is totally optional. Because gulkand already has a lot of sugar in it, be careful about the amount of sugar you add in the shake.
I would strongly recommend you to give this drink a try. It's so cooling and refreshing especially during summers. And if you happen to love paan then there's no reason why you shouldn't be making this.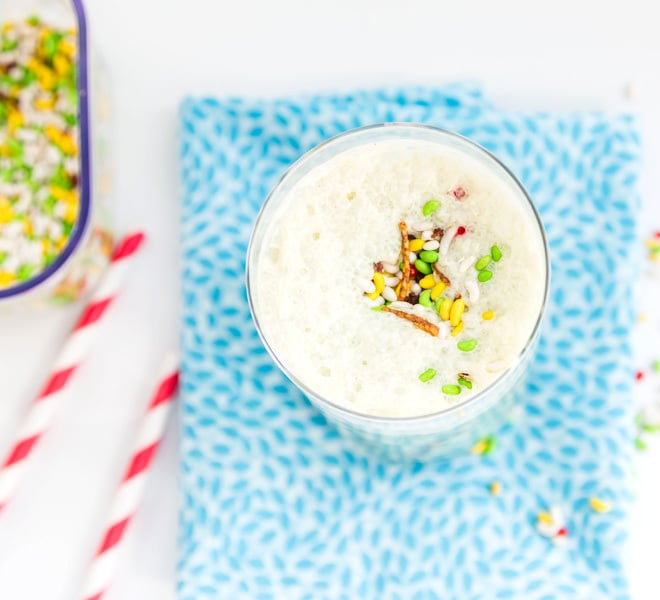 * Serve the milkshake with some vanilla ice cream on top – tastes awesome.
* Some caramel sauce drizzled on top tastes great too.
* Chopped nuts like pistachios and cashews can be added to the paan shake.
* You can garnish the shake with some colorful Indian mouth freshners, looks pretty.
* For Vegan version, use soy/almond milk.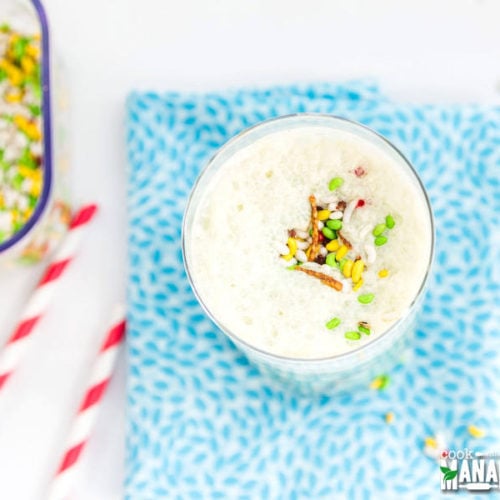 Paan Milkshake - A refreshing milkshake made from betel leaves, rose petal preserve, fennel seeds & milk!
Instructions
Wash the betel/paan leaves and chop off their stalk.

In a blender mix together chopped paan leaves, milk, fennel seeds, gulkand paste, sugar, milk, food color (if using) and ice cubes.

Blend till mixture is smooth.

Pour into glasses and serve chilled.
Nutrition information is automatically calculated, so should only be used as an approximation.
Your feedback is valuable!
Please share your comments, ratings, and any suggestions or adaptations below to help us improve and make our recipes more successful.
Paan Milkshake