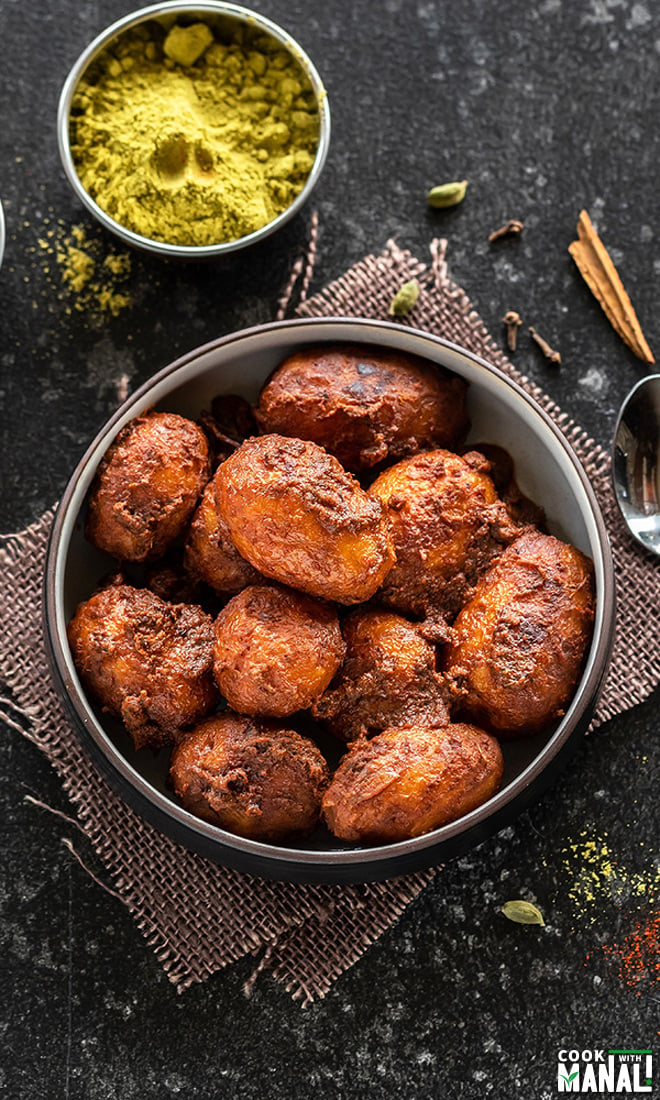 Baby potatoes curry spiced with fennel, ginger and whole spices, Kashmiri Dum Aloo is a delicious way to enjoy potatoes in a new flavor!
If you are tired of eating the same old potato curry, then give this recipe a try! Pairs well with rice or any flatbread.
Dum aloo is a spicy curry usually made with baby potatoes and widely popular in India. Now there are many ways to make it but one of the most famous one is "Kashmiri Dum Aloo" originating from the state of Jammu & Kashmir and hence...
Continue reading