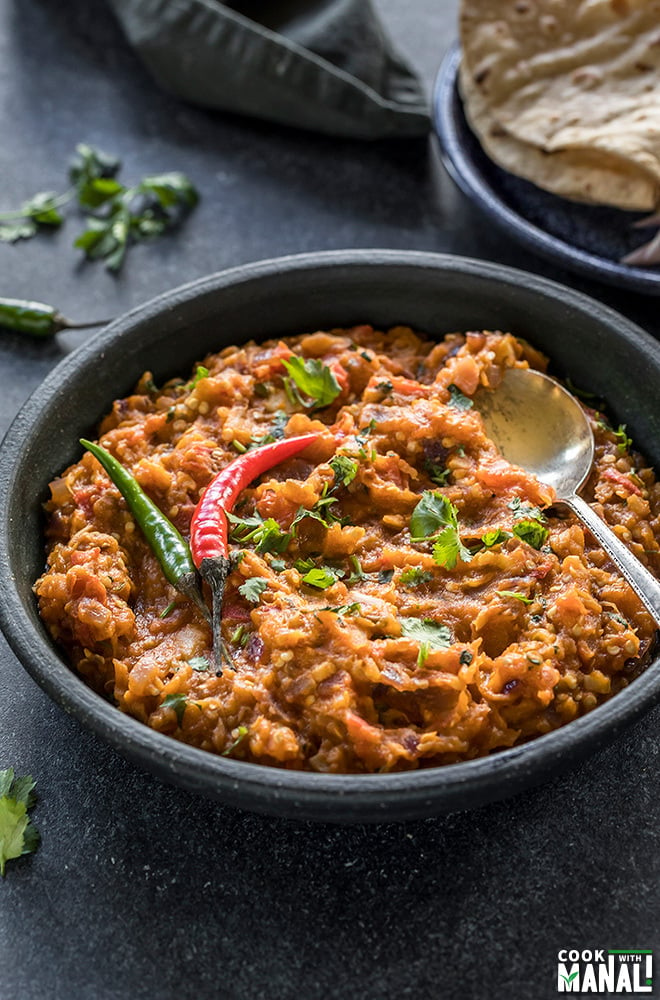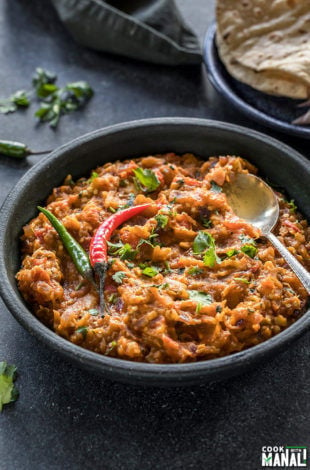 Smokey roasted eggplant mash with Indian spices, this punjabi baingan bharta is a very popular dish in North India and one of my personal favorites too.
It's best enjoyed with hot rotis or paratha!
Some veggies are liked universally while others have limited appeal, the eggplant (baingan in Hindi) belongs to the latter category. I don't know how true it is but this is what I observed growing up, kids especially would never eat this...
Continue reading