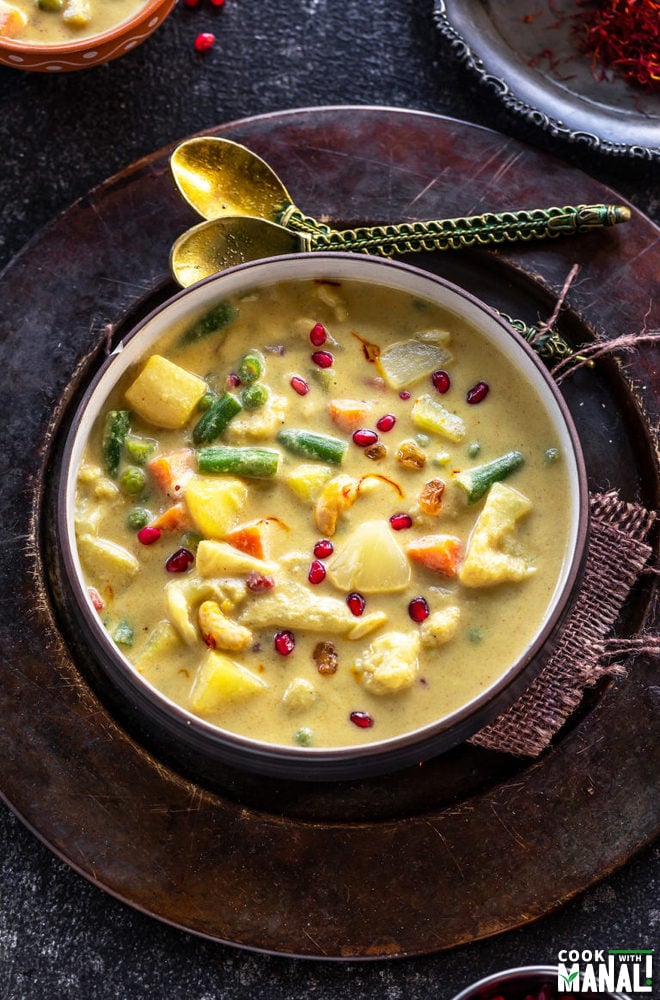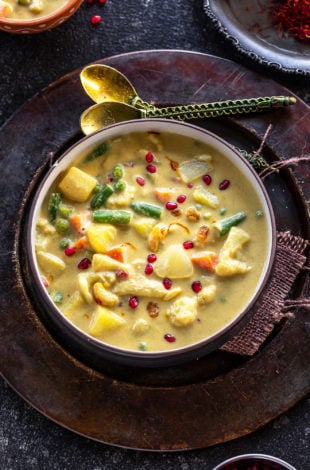 A rich and creamy dish, Navratan Korma gets its name from nine ingredients/jewels (nav=nine and ratan=jewels) which are cooked together in a super creamy sauce.
The base of this curry is made with cashews, poppy seeds and is finished with cream to make it decadent.
I am not 100% sure but from what I have read, Navratan Korma was named after the nine courtiers in King Akbar's...
Continue reading