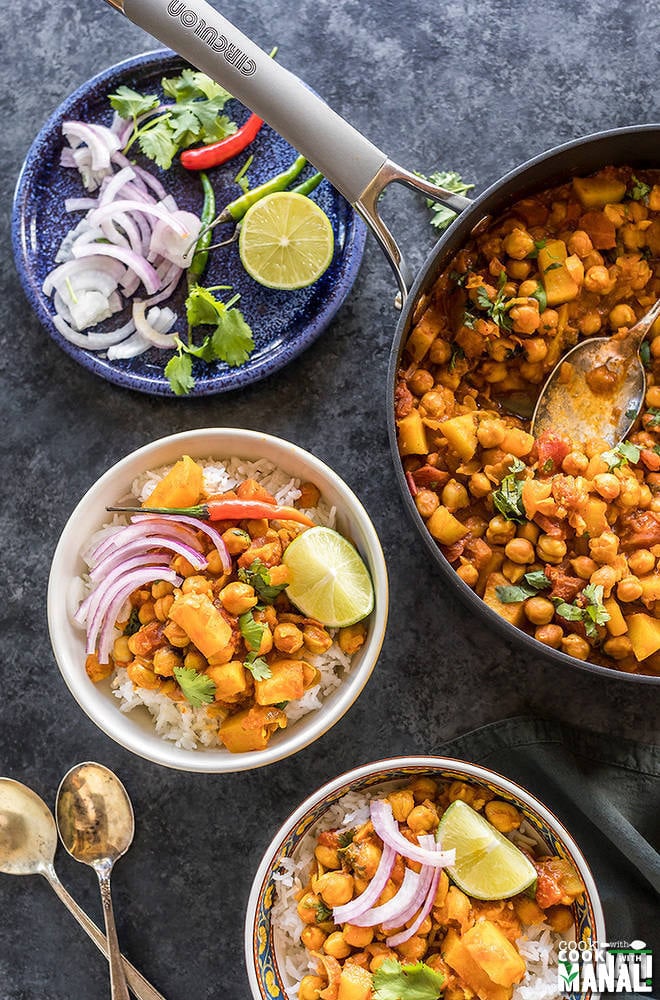 Easy Chana Aloo Curry gets done in 30 minutes and is the perfect meal for those busy days!
This chickpea and potato curry is vegan, gluten-free, dairy-free and is best served with rice.
This post is sponsored by Circulon. All opinions expressed are my own.
As the rush of a new week begins, we all look forward to easy and quick recipes. We all like to eat better (well...
Continue reading