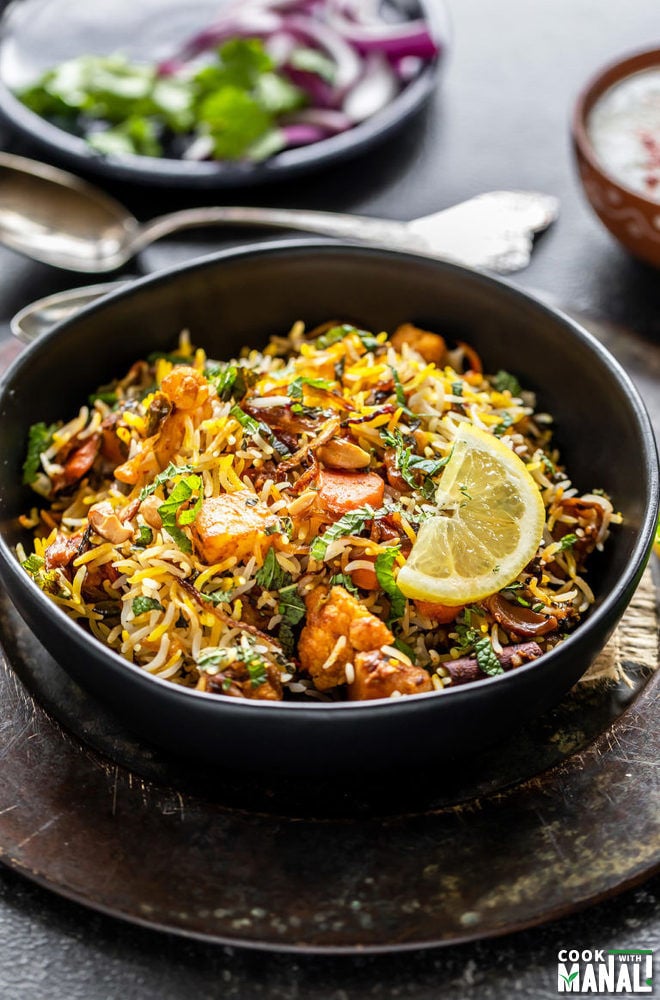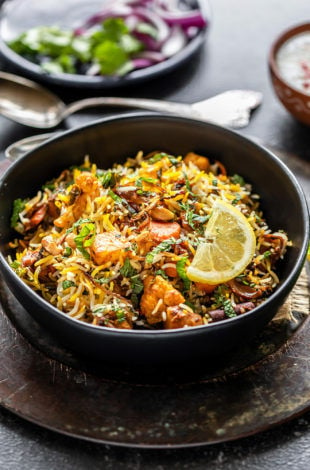 Nothing like a good plate of aromatic biryani! This Vegetable Biryani hits all the right spots with its wonderful aroma and exotic flavors!
Loaded with veggies, crunchy cashews, warm spices like saffron, herbs like cilantro and mint, this biryani is a delight to the taste buds in every bite!
Disclosure: This post contains affiliate links. For more information on my Affiliate and Advertising Policy, please...
Continue reading