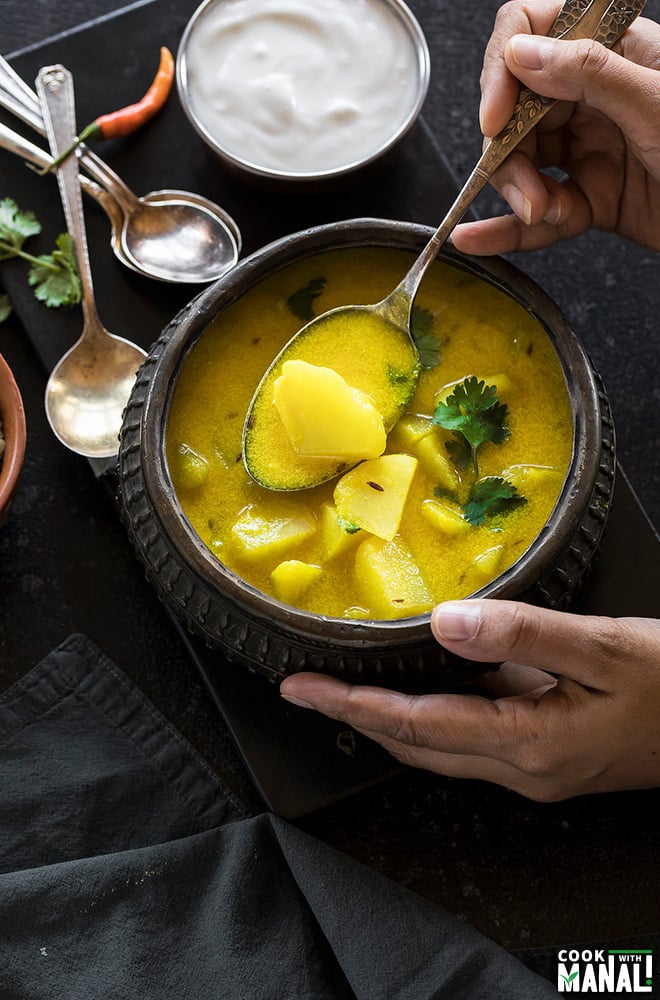 Spicy crushed potatoes dunked in a tangy yogurt curry – that's my favorite Dahi Aloo for you!
At my home, mom made dahi aloo whenever we were bored of eating the same veggies. This was a great change to our usual meals and we really relished it.
My COOKBOOK is about to release in less than a week! I can hardly believe it!
It feels like yesterday when I...
Continue reading