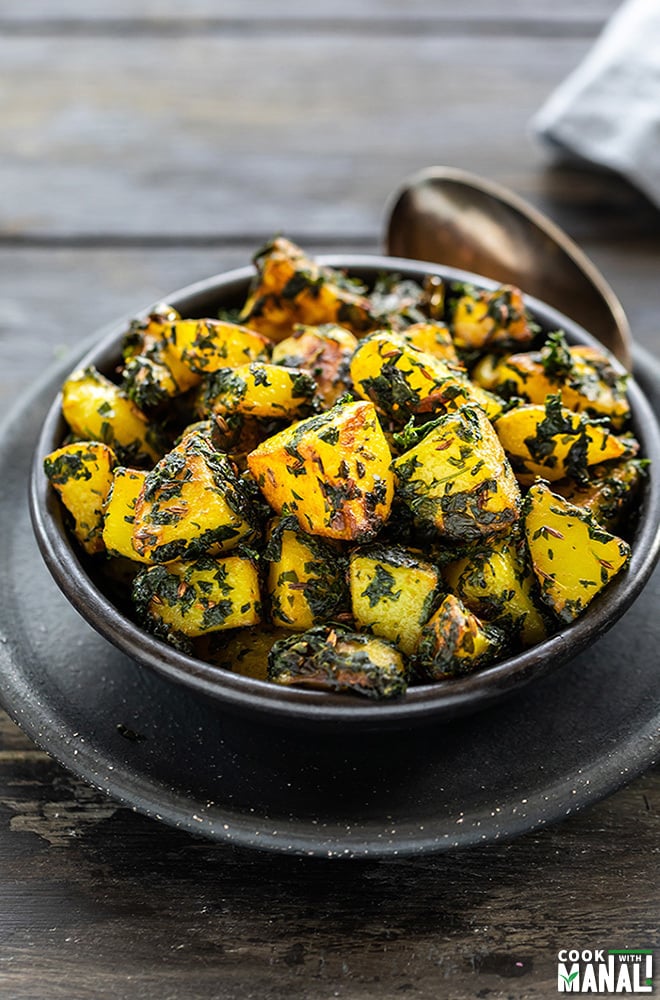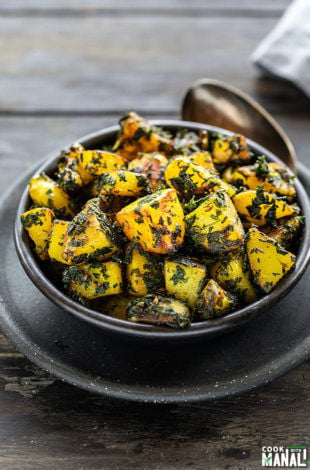 Simple Indian stir fry with potatoes and fresh fenugreek leaves.
This Aloo Methi was quite a winter staple in my home and is best enjoyed with flatbread like roti.
I don't see fresh methi leaves (fenugreek) very often here in the market.
But whenever I spot them, I make sure to buy few bunches and either make paratha with them or a simple stir fry like this Aloo...
Continue reading