Diwali preps are in full swing. And I know most of us are either attending or throwing a Diwali Dinner. When it comes to food for Diwali, I like both- fusion and traditional. And depending on my mood (and also the guests), I sometimes have a fusion menu and sometimes a traditional one. They are both good in their own ways!
When planning a Diwali menu, I like to start with a drink or two, then do 2 to 3 appetizers, 3 to 4 mains out of which one is always a paneer sabzi and then a dessert or two. That's the usual standard protocol that I follow. Along with that, I will have salad, chutneys and other condiments.
Here are 2 sample menus for your Diwali party. One is the Indian fusion menu and the other one is traditional. Hope you find some inspiration. Happy festivities!
Indian Fusion Diwali Dinner Menu
This menu is great for those who want to try something new for the festive season. It's exciting, fun and definitely one that will be loved by the guests. This menu includes recipes with a modern twist on the classic Indian flavors like paneer lasagna and motichoor ladoo cheesecake jars.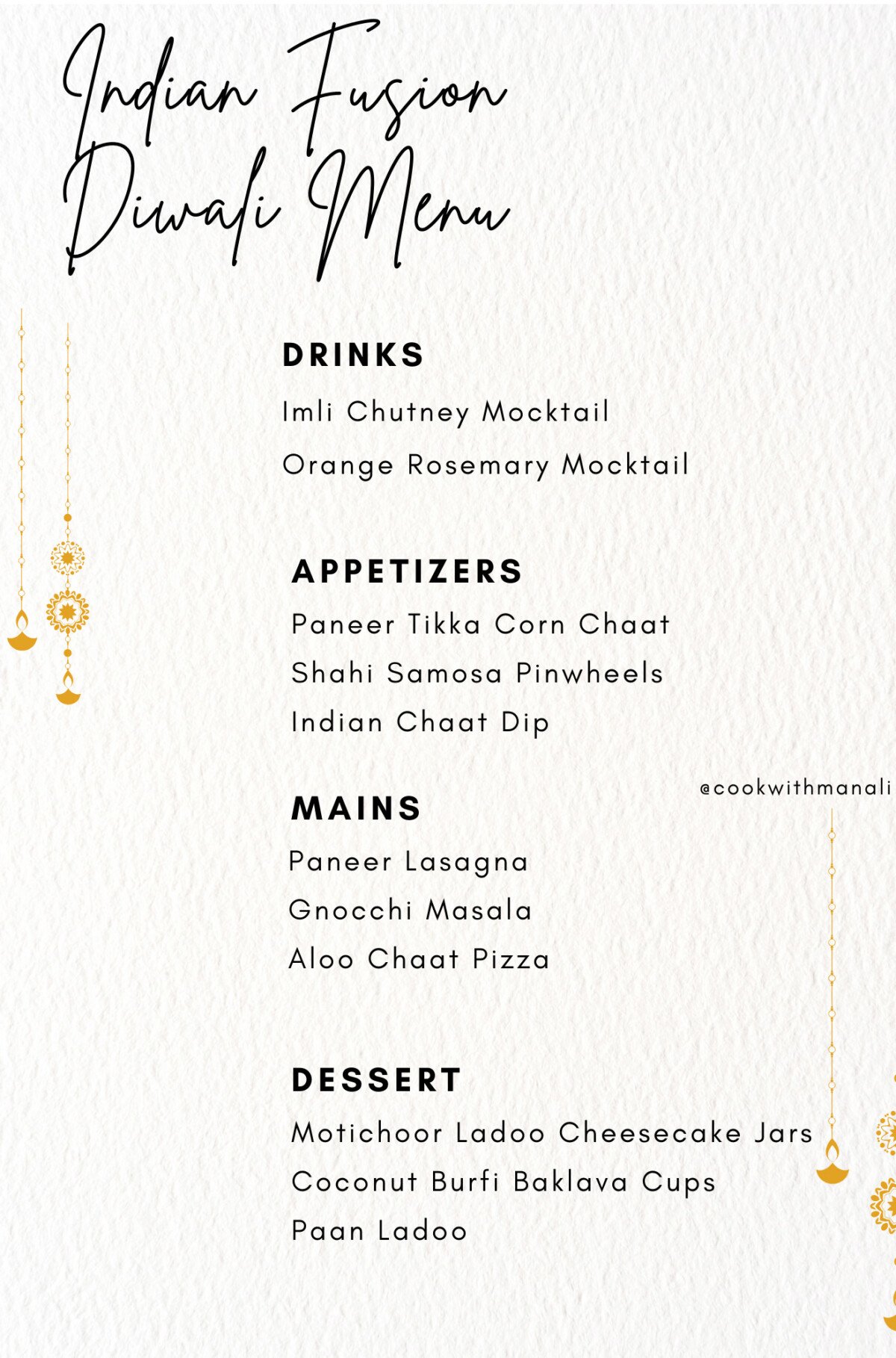 Drinks
Appetizers
Mains
Dessert
Drinks
Appetizers
Mains
Dessert