12 Holi Recipes That You Must Make!
Mar 04, 2015, Updated Jul 03, 2015
Hello guys! Since Holi is just around the corner, I thought of doing a round-up of some of my favorite recipes for the festival. Mostly sweets, some savory, these recipes are popular back home especially during this time of the year. I know Holi in my home is never complete without gujiya and thandai. So here are 12 amazing Holi Recipes that you must make this year!
I wish you all a very Happy Holi. May the colors of Holi fill your life with peace and happiness! 🙂 Holi Hai! 
My favorite Gujiya is obviously the number 1 thing which you should be making for the festival! Holi is synonyms with gujiya, which is a sweet dumpling filled with dried milk, nuts and then deep fried.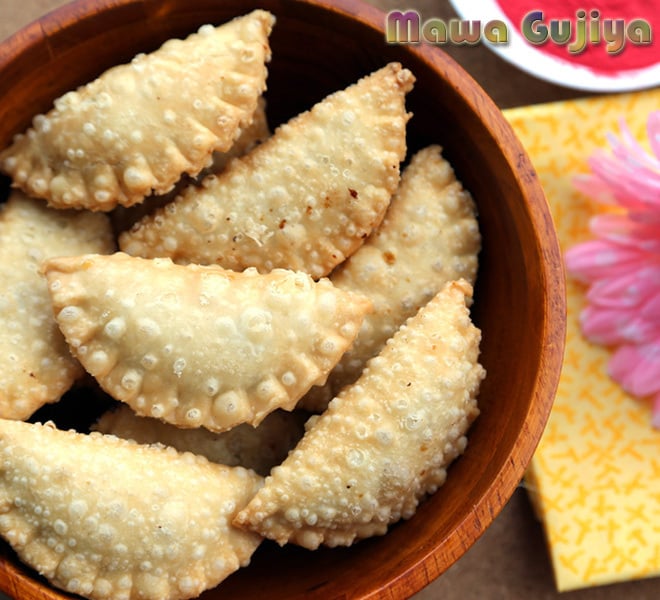 Thandai is another Holi favorite. This refreshing drink is flavored with lots of nuts and spices making it very refreshing.
One of the most popular Indian sweet, gulab jamuns are deep fried balls made from dried milk and soaked in cardamom flavored sugar syrup.
Learn the tips & tricks to make the perfect Rasmalai every single time. It's my favorite Indian sweet.
Dahi Vada or Dahi Bhalla are a regular in every kitchen during festivals like Holi & Diwali. These savory lentil dumplings topped with yogurt, green and sweet chutney are my husband's absolute favorite.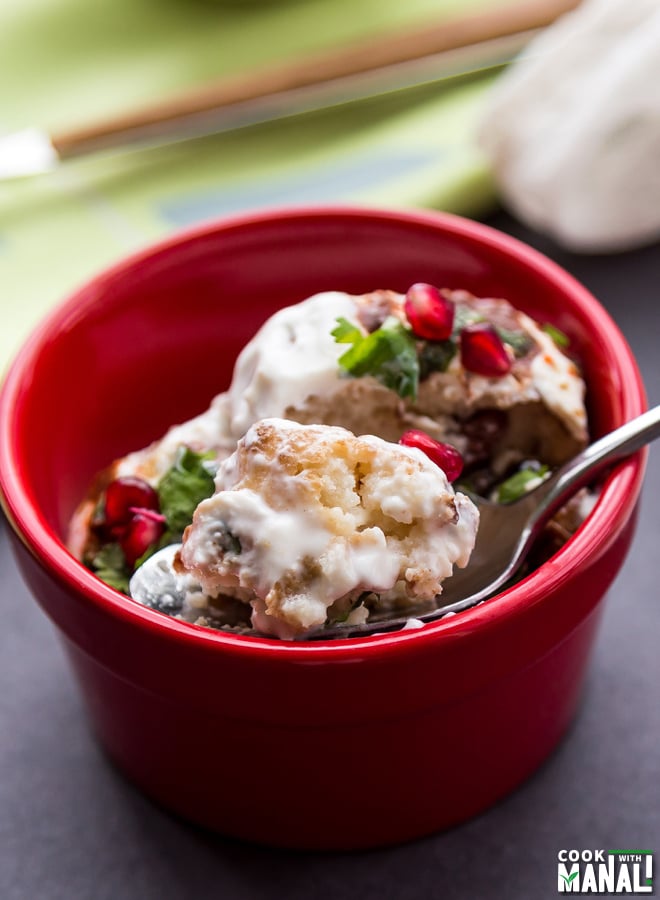 Melt in your mouth ragullas are hugely popular in the country, plus they are a healthier treat compared to other sweets.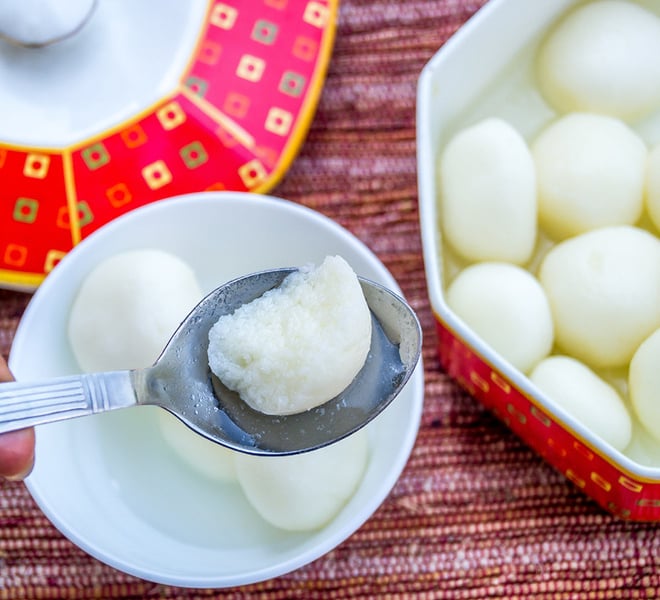 In India we make burfi (fudge) out of everything – nuts, lentils, chickpeas etc. This burfi made from pistachios and almonds is easy to make and tastes amazing!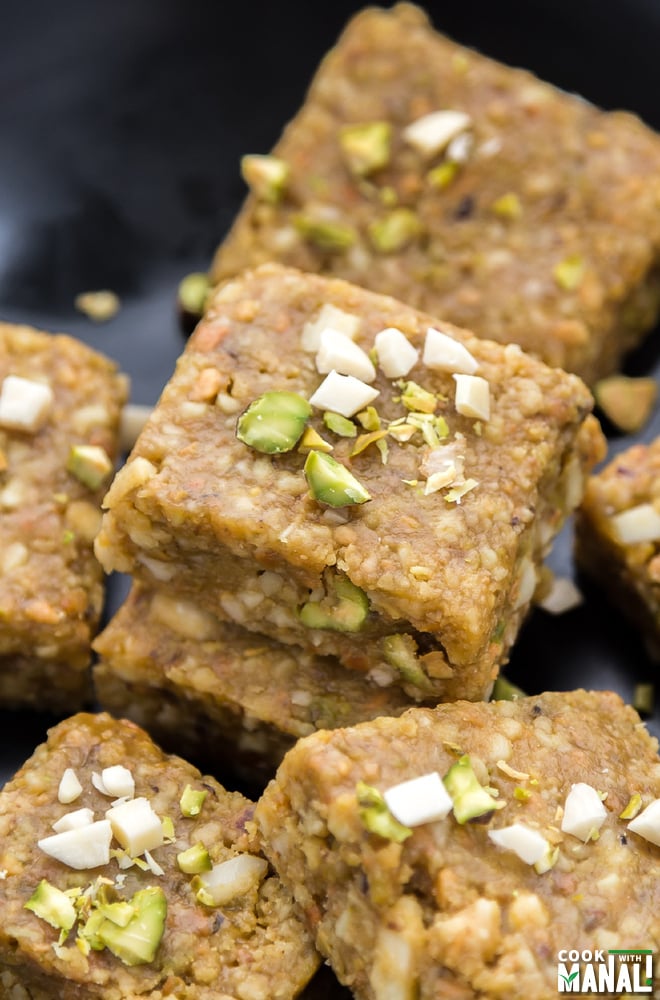 Imarti is my dad's favorite sweet, why don't you give this recipe a try this Holi? : )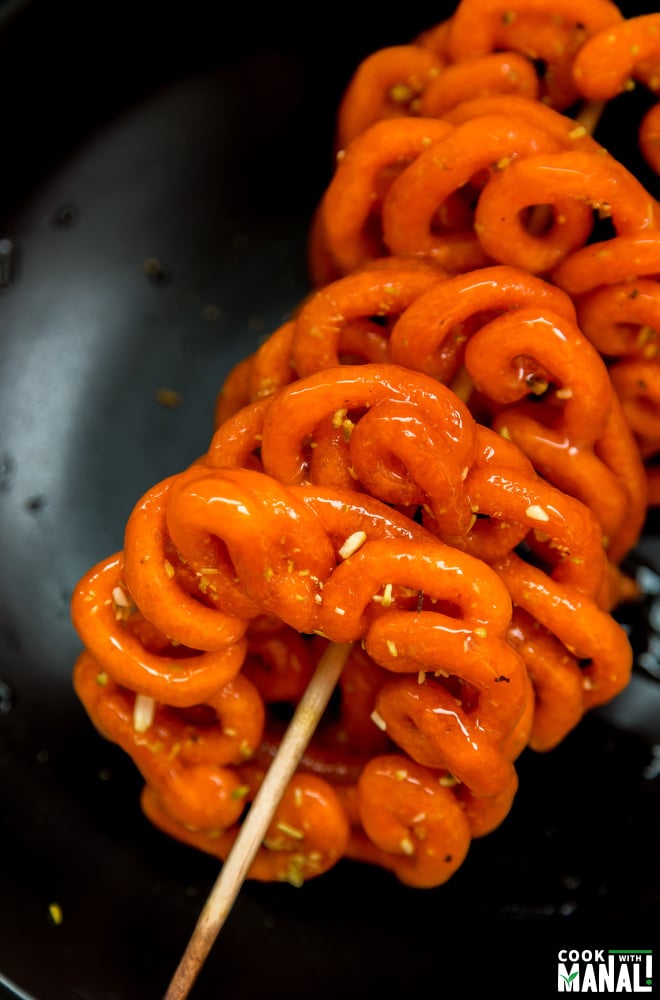 These crunchy crackers seasoned with Indian spices are highly addictive. I can munch on them non-stop!
Besan Ladoo is made from chickpeas flour. Easy recipe but high on flavors.
Kalakand like many Indian sweets is made by curdling milk. Only few basic ingredients but the results are far from basic.
Vermicelli is cooked with milk and sugar and topped with raisins. This is one sweet which my mom would often make!
Hope you guys like this little collection of Holi recipes. If you happen to try any of these, please leave a comment. I would love to hear back from you!
Holi Recipes