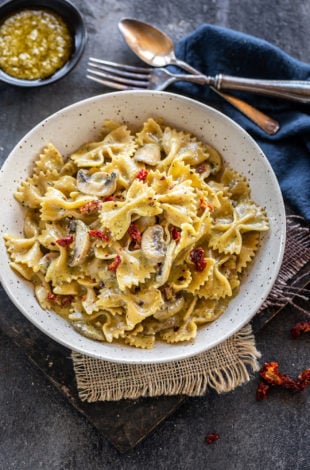 Creamy Pesto Pasta with mushrooms and sun-dried tomatoes made in less than 30 minutes in the Instant Pot.
This recipe requires a handful of ingredients and make restaurant style pasta in no time!
Pesto is one of my favorite sauces, it's so versatile and I use it on so many...
Continue reading