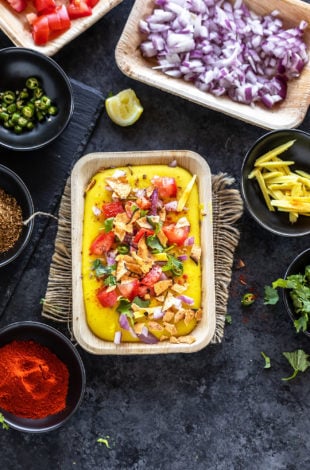 Pressure cooked moong dal topped with an assortment on toppings like onion, tomatoes, cilantro, ginger and spices.
This Moong Dal Chaat is a healthy twist on the traditional chaat and is vegan and also oil-free!
I am not sure what took me so long to share this recipe here.
In fact I have hardly made it in my kitchen ever since I got married...
Continue reading