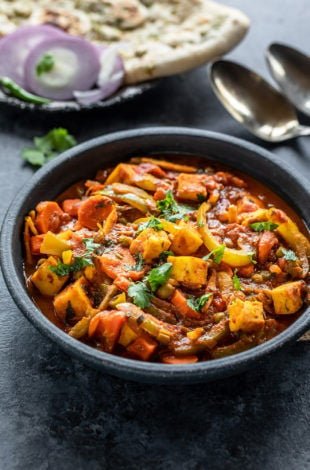 Vegetable Jalfrezi made in the Instant Pot!
This recipe is loaded with veggies, paneer and all cooked together in a tangy tomato sauce.
Pairs well with naan or rice.
So now that Diwali is done, we can get back to regular recipes.
How was Diwali guys? What did you guys do? We ate tons of homemade sweets and snacks,...
Continue reading