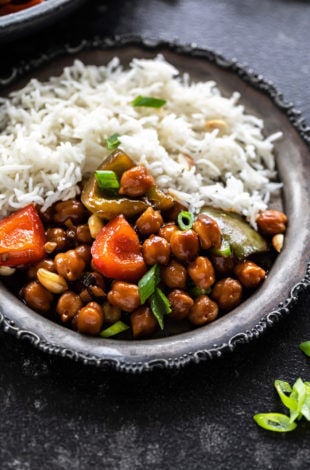 Sweet and salty, Kung Pao Chickpeas made in the Instant Pot!
The chickpeas are cooked in a flavorful sauce made with soy sauce, hoisin sauce, rice vinegar and brown sugar.
Crunchy peanuts add texture to this dish which is also vegan.
Disclosure: This post contains affiliate links. For more information on my Affiliate and...
Continue reading