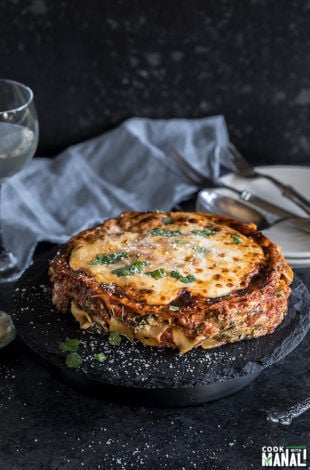 Make the most cheesy and delicious Spinach Mushroom Lasagna using your pressure cooker!
Layers of veggies, mozzarella cheese, sauce and one delicious vegetarian lasagna made right in the Instant Pot.
If you love all the Instant Pot vegetarian/vegan recipes that I share on the blog, please join me on this Facebook Group – Instant Pot Vegetarian Recipes. The group shares/features vegetarian instant pot recipes and...
Continue reading