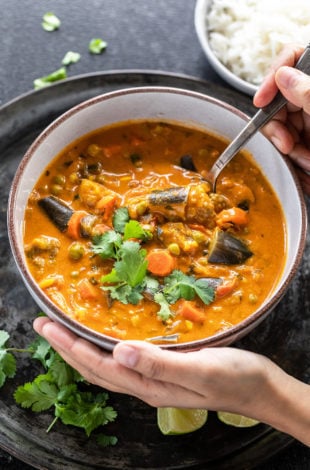 Easy and vegan Eggplant Carrot Curry made in the Instant Pot.
This curry is packed with flavors so even if you aren't a eggplant fan, this might make you one!
Pair with quinoa, brown rice or white rice for a comforting and flavorful meal.
If you love all the Instant Pot vegetarian/vegan recipes that I share on the blog, please join me on this Facebook Group – Instant Pot...
Continue reading