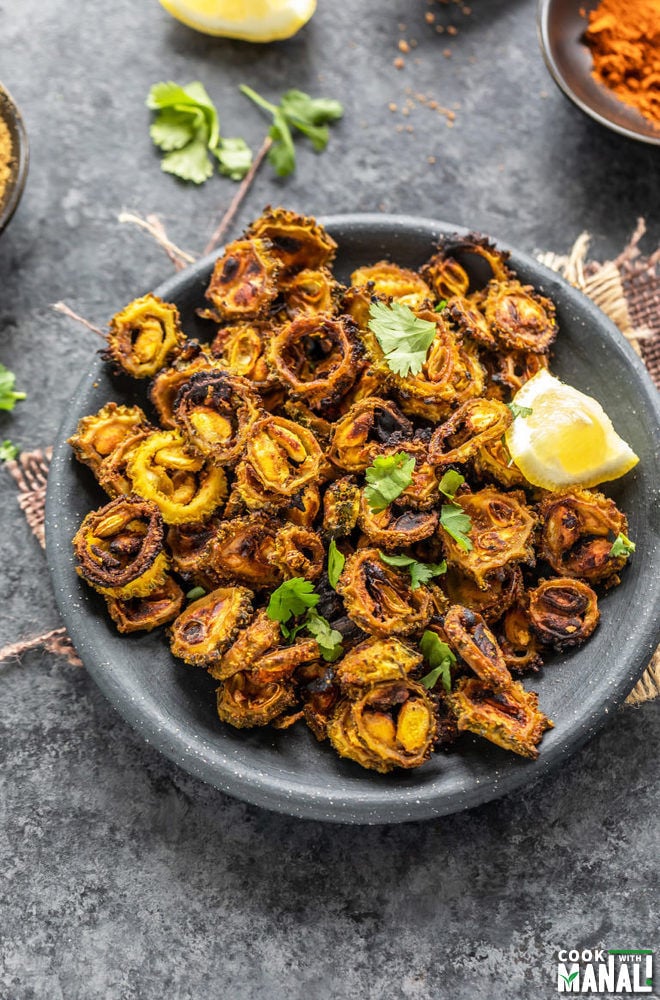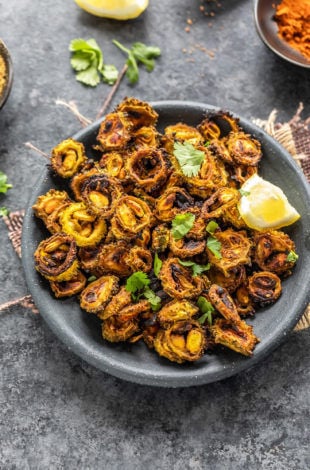 Oven Baked Sweet & Sour Karela (bitter gourd)-  If you have never made karela this way before, then give it a try.
Super simple to make in the oven, this karela recipe has sweet and sour flavors and makes a nice side with dal and rice.
Disclosure: This post contains affiliate links. For more information on my Affiliate and Advertising Policy, please click here.
It is so weird that this is the first karela recipe that I am sharing on the...
Continue reading