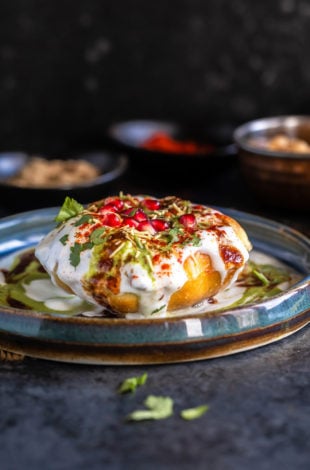 Raj Kachori- crispy deep fried kachori filled with potatoes, moong dal, yogurt, spices and chutneys!
Topped with cilantro, sev, pomegranate this is the ultimate indulgence!
If you have lived in and around Delhi, then you must not be unfamiliar with Raj Kachori.
It's the king/queen of all things chaat. This round crispy deep fried shell filled with all...
Continue reading