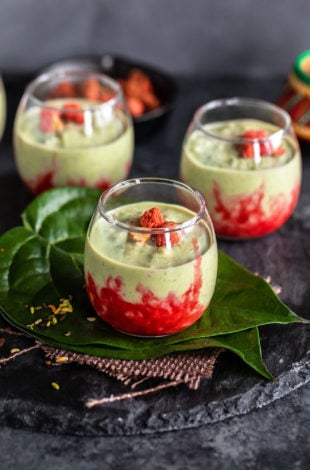 Enjoy the flavors of meetha paan in this delectable Paan Kheer!
Topped with rose cashew crumble, these make pretty festive dessert.
I love playing with the flavors of paan (betel leaves) to incorporate them into desserts.
If you have been around here for a while, you would surely know that!
My Paan Coconut...
Continue reading