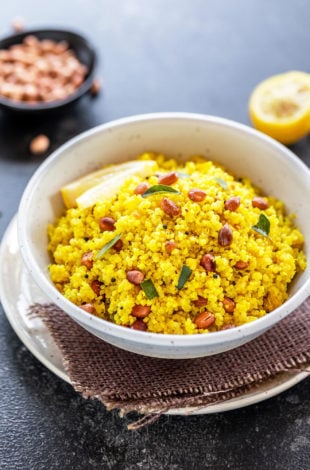 Here's a fun take on the traditional south Indian Lemon Rice- this Lemon Quinoa has the same flavors as the rice but is more wholesome and protein-packed! Its a one-pot, vegan meal which requires minimal prep-work and can be easily made on busy weeknights.
Quinoa is something I have grown to like over the years. At first, I wasn't a fan but then I developed the palate for it and now I enjoy it in various forms.
Sarvesh on the other hand...
Continue reading