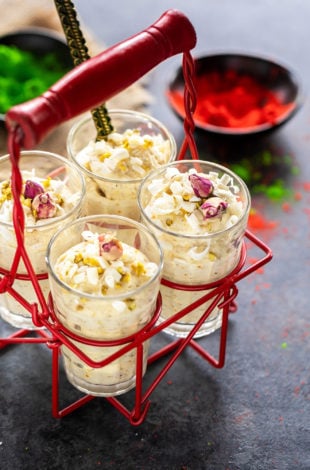 Easy eggless mousse with flavors of thandai and white chocolate!
If you are looking for a show stopper of a dessert for your Holi party, give this White Chocolate Thandai Mousse a try!
Holi is next week and the preparations are in full swing in my kitchen.
My mom would always prepare so much stuff for holi, and I know I have spoken about it before but it's just that whenever I start talking...
Continue reading