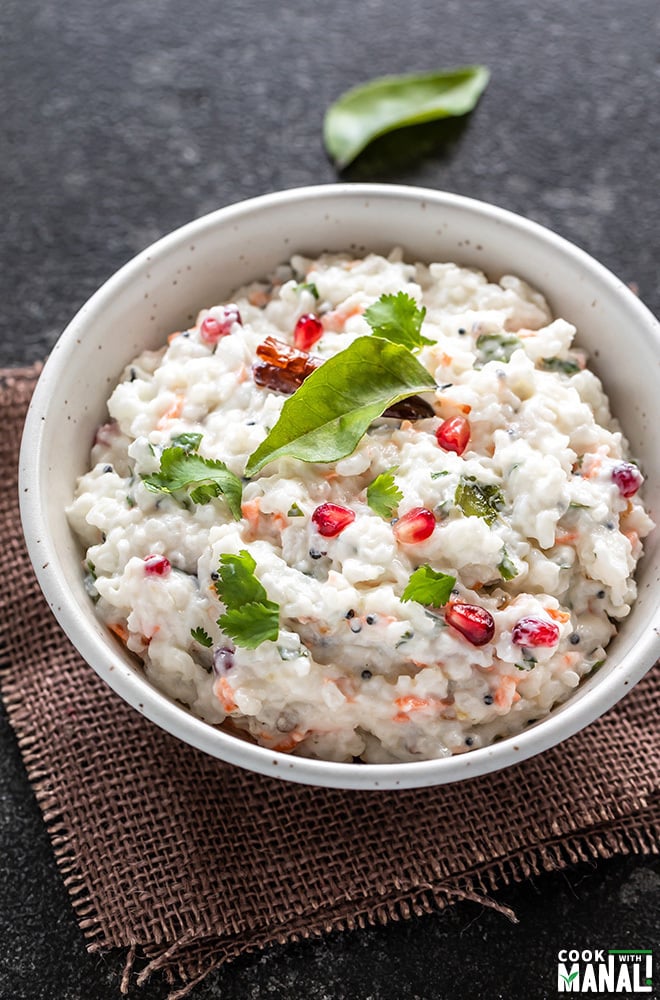 Comforting Curd Rice is a popular dish from South India where soft cooked rice is mixed with yogurt and then tempered with spices.
The curd rice is easy on the stomach and tastes great with a side of pickle and papadum!
What is comfort food to you? For some it's a bowl of noodles or mashed potatoes or chili.
For me it's dal-chawal, which is basically nothing but rice and lentils. Trust me nothing beats the...
Continue reading