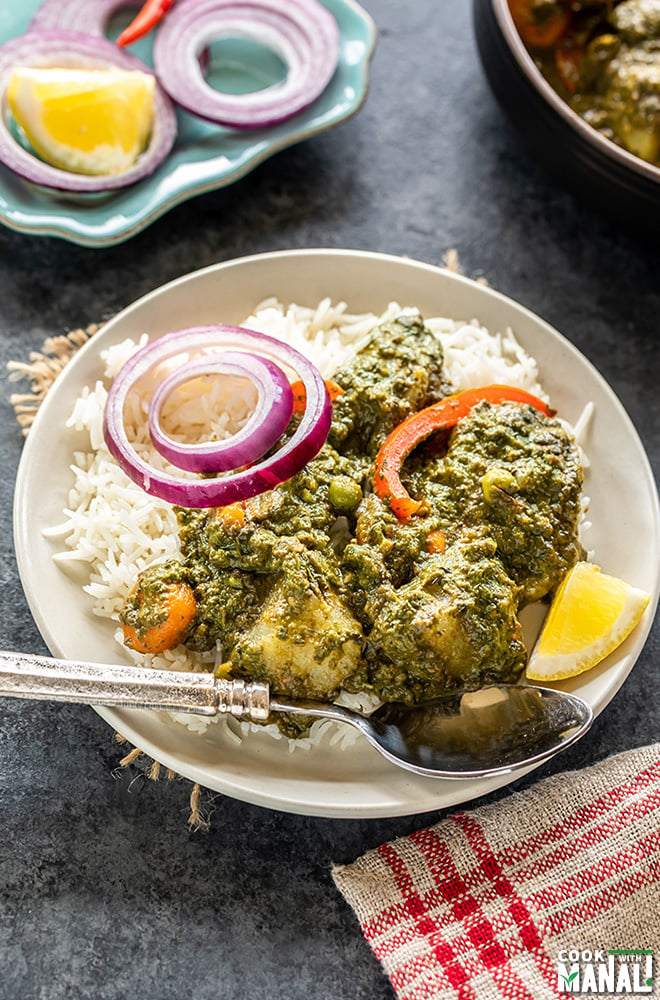 Vegan and gluten-free Mixed Vegetables Spinach Curry made in the Instant Pot.
The creamy spinach curry is spiced with coriander, cardamom, garam masala and loaded with veggies like potato, carrots, peas & peppers!
If you love all the Instant Pot vegetarian/vegan recipes that I share on the blog, please join me on this Facebook Group – Instant Pot Vegetarian Recipes. The group would feature vegetarian instant pot recipes from all around...
Continue reading