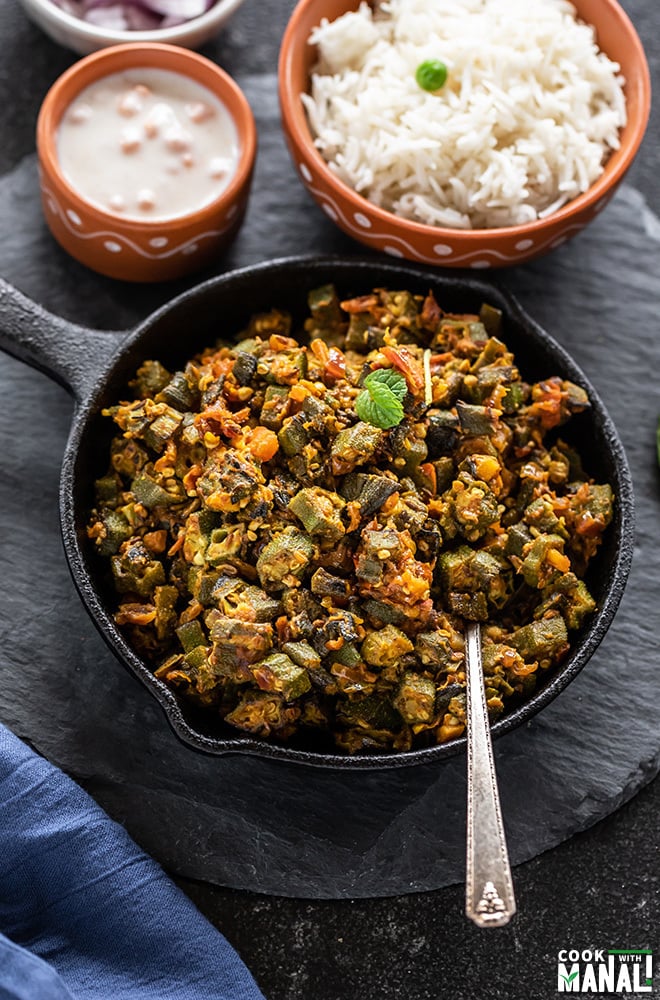 Bhindi Masala is a popular Indian dish made with okra, onion, tomatoes & spices! This stir fry is best enjoyed with warm rotis.
Okra or bhindi as it's called in Hindi is a very popular vegetable in India. I think after paneer, bhindi must be everyone's favorite veggies especially kids.
I say this because I remember when I was a kid my friends, cousins who were very picky would always eat 2 veggies – paneer and okra. I'm yet to meet a person who doesn't like...
Continue reading