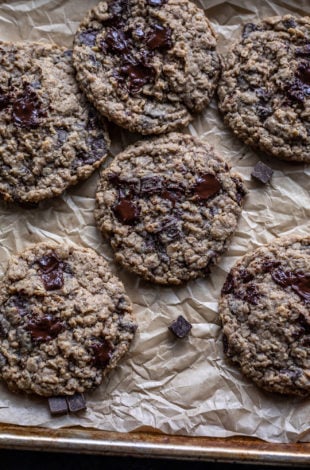 Eggless Oatmeal Chocolate Chunk Cookies made with rolled oats, flour, butter and sugar!
These cookies are super soft and perfect to dunk in milk.
I wasn't aware of soft cookies until I moved to the US. Growing up in India, we had biscuits (British influence) and they were always crispy.
So I never associated the term "soft" with...
Continue reading